Cavanaugh Outplacement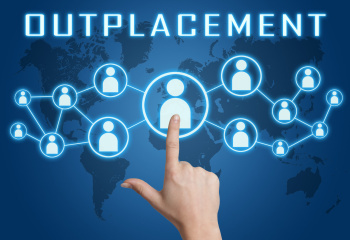 (Member of the ACMA Group)
Outplacement based on RESEARCH...not chance!
---
On occasions both small and large business enterprises (private or public sectors) have to downsize all levels of personnel or redeploy remaining staff...with offices and online services throughout Australia/NZ we can promptly assist any organisation.
As part of a planned redundancy or staff redeployment program, we provide intensive unlimited support to affected personnel at any level, across all business and/or industry sectors nationally.
Since 1991 ACMA has regularly partnered with numerous small, medium, unlisted and listed companies, plus many public sector organisations to assist in the implementation of strategic outplacement programs involving all States/NZ and any geographical region.
Outplacement Support Services can be arranged for individual "one on one" counselling, or in groups for large numbers...research from the US shows that a personalised Outplacement program can reduce the length of a former employee's job search by up to 61%.
Companies can be sure that their obligations to either existing or previous employees are case managed in a caring and holistic manner; thereby giving the person/people involved the best chance of developing their career to the maximum potential or to quickly find suitable alternative employment.
The ACMA Outplacement program focuses the participant towards the future and away from the past. It builds resilience, optimism and channels the terminated employee's energy towards positive action, with the program providing a fresh 21st-century approach (certainly not the "been-there-done-that outplacement" commonly available).
---
Summary of Australia's TOTAL CARE outplacement support program:
Each person individually assisted by a senior outplacement consultant who is a registered practitioner with the Career Development Association of Australia and holds post-graduate qualifications in Career Guidance Management. The consultant will support the participant throughout the entire program in a dedicated 1 on 1 case management relationship.
Self-paced program with unlimited sessions, contacts and/or length of the program (tailored specifically to each participant's career objectives, personality, skills and needs)...including intensive "reach out support process" during the first 24/48 hour period following retrenchment notification

Employee Assistance Program (EAP) support service throughout the program

Delivered "face to face" and via our interactive online career management system...as preferred (refer "Note" below), and in the language of their own choosing

Work from the comfort of the participant's home interacting directly with the consultant 24/7 Australia wide. This technology enables our consultants to constantly monitor and manage each participant's progress 24/7 across any device, delivering a truly blended learning/support system

The program is unlimited in length or session numbers and comes with unconditional 7 days per week support, including 24/7 toll-free 1800 number Hotline support service Australia wide
Weekly strategic reviews and task setting

The initial detailed assessment process to identify unique skills, career aspirations, possible re-training or up-skilling options

A written report and psychometric assessment showing potential occupations, sectors and target market organisations Australia wide

The CV (crafted by a professional resume writer)

Multi-faceted Action Plan designed to ensure a highly effective job search process

Receive regular job opening notifications that the consultant has identified

Coaching on application procedures including letters and online job applications

Selection Criteria training and direct assistance for public sector positions

Hidden job market focus (connecting directly with hiring managers and recruiters in the participant's target market)…70% of jobs are never advertised

Continual access to ACMA's national employment market intelligence

Assistance in approaching and using recruiters Australia wide

Online digital profile development, including LinkedIn and other platforms

Detailed interview training involving written preparation, mock interviews and follow up

Salary negotiation assistance and employment contract perusal

12 months mentoring after starting in a new job to assist in settling into any new workplace, plus the development of a three and five-year Career Plan

Plus any other coaching, goal setting or specific strategies that may be needed to achieve a successful and timely career transition
Note:
Face to face support sessions delivered in our CBD offices, plus unlimited interactive online "Career Talk" support and 24/7 telephone hotline service

Outside CBD offices, unlimited interactive online support and 24/7 telephone hotline service
Full dormancy protection applies which means that if a participant takes a break or holiday etc. (no time limits), the program simply waits for them to restart their job search with no loss of program benefits.
---
For a detailed Information Kit click Contact Us now
Corporate Outplacement programs/services can be delivered on-site, via interactive online distance learning or in our State offices. ACMA is a national leader in providing interactive online career management programs and services, ideally suited to assist remote or EXPATRIATE personnel (including spousal relocation assistance).
In the event of an emergency, we can usually have a consultant on-site within two hours (capital cities), or the next day depending on distance factors. All career management consultants used are registered members of the Career Development Association of Australia (with post-graduate qualifications in career guidance management) and are highly skilled in the minimisation of the emotional trauma often associated with imposed workplace change.
As a national provider with over 29 years of experience, ACMA is unique in being able to deliver quality outplacement and/or redeployment services quickly anywhere/anytime throughout Australia/NZ (or overseas).
We can have a career management consultant on-site (anywhere in Australia/NZ) by arrangement if necessary.
ACMA creates successful career paths through detailed individual assessment, research and job market analysis, combined with expert personalised coaching.
All program services can be delivered via our interactive online cloud-based career management "Career Talk" system and/or "one-on-one" in our Sydney, Brisbane, Perth, Adelaide, Canberra, Melbourne, Cairns, Darwin or Auckland offices.
Read More information on Outplacement
RING 1800 245 380 now to book a FREE consultation

Program Modules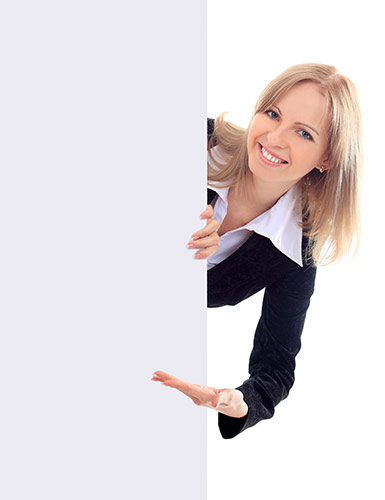 Module 1
Ring or meet the client and provide initial counselling and support (explain client/counsellor confidentiality and professional relationship)
Ascertain emotional state and develop strategies...EAP Assistance
Keep in close contact over the first 24/48 hour period (including after-hours and weekends)
Develop a time frame and aspirations with the client
Complete Module 1 Assessments, including psychometric assessments
Maintain ongoing regular connection with the client
Module 2
Conduct Module 1 Assessments review with the client
Review psychometric assessments
Discuss report ramifications
Source any additional information from the client
Develop a detailed CV
Start building "step by step" detailed ACTION PLAN around identified needs and sectors
Maintain ongoing regular connection with the client
Module 3
Provide 24/7 ongoing support as per individual client needs
Finalise detailed Action Plan and discuss with the client
Explain the Weekly Reporting and progress review system
Outplacement Program Process Summary
Construct/review LinkedIn profile and general social media strategy
Assist client in managing online job applications via the system
Maintain ongoing regular connection with the client
Module 4
Provide extensive training on job selection and advertisement/PD interpretation
Educate clients on application processes and protocols
Coach on key selection criteria responses and similar complex applications
Monitor applications (in real-time)
Conduct weekly review sessions
Maintain ongoing regular connection with the client
Module 5
Develop and implement a target marketing strategy and identification
Educate clients on using recruiters and headhunters
Develop specific networking strategies and techniques
Coach clients to use specific scripts and techniques to introduce themselves
Provide LinkedIn training as a research and job-hunting resource tool
Ongoing monitoring of the Action Plan progress
Maintain ongoing regular connection with the client
Module 6
Provide detailed interview preparation and behavioural interview training
Conduct mock interviews and discuss specific interview tactics
Review interview results and implement appropriate strategies
Salary and contract negotiation
Review job offers and contracts
Maintain ongoing regular connection with the client
Module 7
Familiarise clients with psychometric tests in various formats
Provide sample tests for clients to practice on
Provide counselling on relaxation techniques and personal presentation
Assist client to develop a detailed 3-5 year CAREER PLAN
Maintain ongoing regular connection with the client
General
Tailor the program to the individual's needs, timeframe, aspirations, personality and location
ACMA's case management process provides ongoing supervision and 24/7 support throughout the program
Provide 12 months of mentoring support AFTER the client commences in their new position
Identify and implement any other appropriate strategy to assist the client in achieving his/her career goals
Develop a life-long relationship with the client as a valuable career management resource for future career moves