Armed Services Career Transition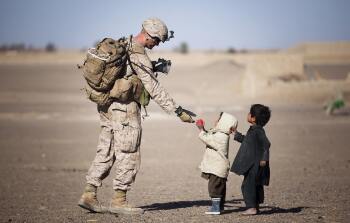 Former armed services personnel need intensive assistance to successfully transition into the civilian workforce.
The simple overriding fact is that civilian life is very different to the military, and even more so when it comes to changing careers and moving into new employment sectors.
Career advice based on RESEARCH...not chance!
---
Former ADF people are often highly valued in the civilian workforce due to their extensive training, personal discipline and team orientation. In fact, there is a significant presence of former senior ADF personnel in the ranks of corporate management in Australia for that very reason.
Transitioning into a new job is complex and needs to be carefully managed to ensure that you get the right job with the right organisation. You will be exposed to seemingly endless and silly application protocols that can be daunting for most people.
Making the right career choices is critical to your future.
Using ACMA's unique online career management system means you can work closely with your career management consultant from anywhere in Australia and/or overseas.
ACMA has over 25 years of experience in assisting ADF personnel to transition into the civilian workforce as easily as possible.
---
ACMA creates successful career paths through detailed individual assessment, research and job market analysis, combined with expert personalised coaching.
Note: A Career Development Association of Australia research paper found that when professional career guidance occurred that the participant was 2.67 times more likely to secure a job.
All program services can be delivered via our interactive online cloud-based career management "Career Talk" system and/or "one-on-one" in our Sydney, Brisbane, Perth, Adelaide, Canberra, Melbourne, Cairns, Darwin or Auckland offices.
RING 1800 245 380 now to book a FREE consultation