How It Works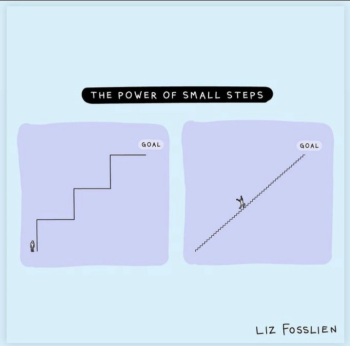 Let us assist you to GET the job or promotion you want (from the comfort of your home/workplace or in our CBD offices, including tablet and smartphone technology) with our self-paced modular program delivered in the language of your choice.
The program structure assists you in finding the right position suited to your skills base, education, personality and aspirations - a complete, fully integrated "beginning to end" job search and career development solution.
Ring our national toll-free number 1800 245 380 (24/7), or press the CHAT NOW button, or click CONTACT US to complete an Enquiry Form to receive a detailed "Information Kit" on all aspects of our services, available throughout Australia/NZ.
---
STARTING PROGRAM
Step 1: Read the Payment Options/Appointment Agreement form (included in our Information Kit) and select the most suitable payment option
Step 2: Register as a NEW ACCOUNT by clicking this link: http://bit.ly/39jicg4 then simply complete the form and validate the confirming email to become a Licensed User...your ACMA consultant will then shortly contact you (7 days a week)
Step 3: Using our unique interactive online career management "Career Talk" system (computer, tablet or smartphone), you click open the Module 1 Assessment Workbook to examine your work history, skill set, interests, personality traits and other life experiences to identify your career potential and pathway.
Step 4: On completion of your assessments, a detailed interview with your own personal career management consultant will be conducted.
Step 5: The program is then tailored to meet your individual needs, location and career objectives (based on your assessments)...by understanding and identifying your transferable (valuable) skills, your new career or promotion can become a reality.
Step 6: ACMA then uses a full case management process to assist clients in navigating the career transition journey through to final placement in their new job, promotion or whatever you have defined as your career goal.
---
Your career management consultant will then intensively case manage every aspect of your career transition (from the initial research/testing through to the final placement)...utilising the latest Emotional Intelligence (EI), Rapid Pathway Molding (RPM), Cognitive Information Processing (CIP), Narrative Therapy (NT), Adaptability Quotient (AQ) techniques and Reach Out Support Process.
The Career Match Report, plus Action Plan, will assist you in strategically targeting applications to organisations that need your skills/expertise (no hit or miss). It is also vital that you focus on industry sectors that have growth (not contraction) to have an excellent chance of advancing your career over the coming years, plus gain vital information on the specific skills necessary in today's job market. 
Your career management consultant will also identify areas for specific coaching (such as interview training) to ensure that whatever stage of the job search cycle you are at, ensuring that you are consistently present at 110%...as the "STAND OUT CANDIDATE" (head and shoulders above all other candidates) this is how we get results.
Our online career management "Career Talk" system continually tracks and analyses all client job search actions, including job applications, interviews and other multiple weekly activities. This technology enables our consultant's to constantly monitor and manage each client's progress 24/7 across all devices.
When people love their work, they put their full selves and all their creativity into their day!
Our programs have no limits or restrictions on contact times or length. We commit to working with Licensed Users, doing everything needed to achieve a satisfactory outcome irrespective of the intensity of support required.
Technology is wonderful, especially if you're in a career transition and/or looking for a new job. Perhaps you don't know how to conduct a contemporary job search...so much has changed post-COVID-19, the advent of AI.
All program services can be delivered via our interactive online cloud-based career management "Career Talk" system and/or "one-on-one" in our Sydney, Brisbane, Perth, Adelaide, Canberra, Melbourne, Darwin or Auckland offices (by appointment only).
ACMA creates successful career paths through detailed individual assessment, research, job market analysis, and expert personalised coaching.
Note: A Career Development Association of Australia research paper found that when professional career guidance occurred, the participant was 2.67 times more likely to secure a job.
RING 1800 245 380 now to book a FREE consultation