Graduates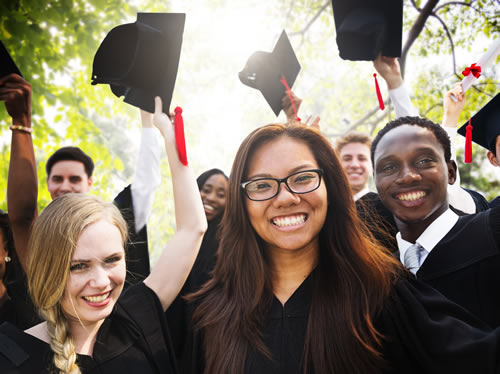 A good friend in tough times!
It is critical that Graduates obtain that initial position as quickly as possible.
Graduate job search by design...not by chance!
Research shows that the longer university graduates delay in achieving their transition into the workforce, then their chance of developing a career in their chosen field diminishes at an alarming rate.
DEEWR research shows that it can take some graduates up to five years to find a career position; with other independent studies showing that 30% never actually achieve their career goals...do not let this happen to you!
In a survey of nearly 7,000 graduates conducted by the Graduate Management Admission Council (GMAC), it was noted that most graduates did not get their jobs by applying for advertised positions. Another survey conducted by Graduate Careers Australia showed that 24.7% got their jobs applying on internet job sites, with 5.5% applying to newspaper and other print media advertisements...this is where the ACMA target marketing techniques to access the other 70% (hidden job market) can give most graduates that critical edge.
If you think obtaining an undergraduate degree will see you walk into a full-time job in Australia, this chart provides some food for thought.
Deloitte Access Economics
With the increasing casualisation of the workforce, there are now lesser full-time job opportunities available to graduates than in previous years.
---
2020 Graduate Outcomes Survey
Postgraduate outcomes fared well for ACU, with 98.6 per cent of postgraduates from the university in full-time employment.
The University of Notre Dame Australia postgraduates also did well, with 98 per cent having found employment within three years.
Around a fifth, or 20.5 per cent, of undergraduates surveyed, were engaged in further study four to six months after completing their qualification.
Medical graduates were the ones who filled jobs in three years after graduating compared to other fields, with engineering and maths following.
The study found that people who complete undergraduate qualifications usually find work in managerial and professional occupations, with psychology, law and paralegal graduates most likely to end up in these professional positions.
While many graduates find employment, 41 per cent of employed undergraduates surveyed reported their skills and qualifications were not fully utilised following graduation.
Of those who were employed full-time, 22 per cent felt that they were not fully using their skills or education in their current positions three years after graduation in 2020.
The average pay for graduates is $75,000 in 2020, which is only a marginal rise from $67,000 in 2016 when inflation is taken into consideration.
---
Typically Graduates lack the skills to present themselves to potential employers in a professional and industry-standard format, in what is invariably a highly competitive market. We will also develop your all-important online digital and social media profile.
It is a well-known fact that universities (and similar educational institutions) fail to properly prepare their students for the transition into the workforce; even though many of them have well-resourced student career support services. It is common to hear wrong or misinformation being given to students which actually hinder their career transition opportunities...let ACMA assist and case manage you through this maze.
For specific program details click here.
Australia/NZ wide we support, mentor and case manage graduates at all stages and/or locations, thereby giving them the best chance of obtaining that all-important graduate position. Our career management consultants have an intimate understanding of all human resource recruitment standards and protocols applicable to both the private and public sectors (this is invaluable information/expertise for any aspiring graduate).
We thoroughly prepare graduates in typical selection processes including applications, behavioural interviews, panel interviews, aptitude testing, group exercises/interviews, telephone screening, personality tests, skills interviews, written exercises, presentations, plus assistance indirectly target marketing companies that you would like to work for.
ONGOING MENTORING SUPPORT SERVICE your career is a life long journey. Develop a long term relationship with a career management coach who can assist you with multiple aspects of your current situation and future career directions. Consistently making good career choices is a complex process that even the most experienced person can get wrong with disastrous consequences.
ACMA creates successful career-paths through detailed individual assessment, research and job market analysis, combined with expert personalised coaching.
All program services can be delivered via our interactive online cloud-based career management "Career Talk" system and/or "one-on-one" in our Sydney, Brisbane, Perth, Adelaide, Canberra, Melbourne, Cairns or Auckland offices.
Read more information on Graduate Careers