PhD Career Services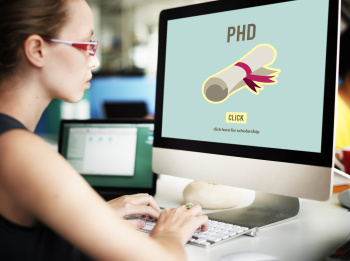 It is a shameful fact that many PhD's never obtain employment commensurate with their qualification's and expertise. The cumulative waste to the individual, society and our economy, in general, is incalculable. After borrowing or investing hundreds of thousands of dollars and devoting years of their lives to study the final outcome is nothing.
"IF YOU VALUE YOUR CAREER, YOU WILL VALUE OUR SERVICE"
Career advice based on RESEARCH...not chance!
---
The real beneficiaries are the tertiary institutions that encourage people to enter into long term commitments will little thought to the participant's well-being or ultimate career path.
Nobody in their right mind would sign a contract to build a house without a complex set of plans being developed. However, advanced tertiary education is often undertaken only on a "hope of a future benefit". No firm plans, no realistic opportunities all driven by a "fee hungry" university system.
People in this situation or similar need intensive assistance to construct a career path that leverages their education and expertise.
A lot of PhD professionals tend to think, "I don't need help with my job search, I can land a job on my own." But the truth is, job search today is SO different from what people think it is.
It's not applying to every job you think you're qualified for and hope you get a call. It's not waiting on recruiters and hiring managers to reach out to you for opportunities. And, it's not settling for the first offer you get.
The days of having a passive job search strategy are over. Now, it's time for you to take control of your PhD job search!
ACMA works with PhD graduates throughout Australia/NZ to deliver quality career outcomes (not driving taxis).
Read this Canadian article on the mismatch of PhD's and the workforce http://bit.ly/2MPW2fk
You're the one who needs to take control of your career journey, and the sooner you take control, the better off you'll be. Do this for yourself, and the professional you want to be.
Build a meaningful life with ACMA's PhD career advice program providing:
A

structured program

and proven career coaching system involving a completely different approach to job search and career development based on research and analysis
Help to get you totally clear on your

career objective/pathway

Thorough preparation for the career transition or job search

Guidance (24/7) through proven job search methodologies/strategies including the latest Emotional Intelligence (EI), Rapid Pathway Molding (RPM), Narrative Therapy (NT), Cognitive Information Processing (CIP) & Prior Learning Assessment Recognition (PLAR) techniques

Profile differentiating your unique qualities and skills from others; with a complete portfolio of "self-marketing" techniques, tools and methods

Evidence-based assistance to land you the RIGHT job sooner, with maximum remuneration

Development of a long-term plan for ongoing career management including retraining and/or upskilling options

Personalised support

through the challenging or discouraging moments, including salary negotiation

Coaching (24/7) through all stages such as networking, interviewing, negotiating, psychometric testing, finding hidden jobs and more...

Highly effective career advice, tools and resources needed for career transition success (now and into the future), plus developing your all-important online digital and social media profiles

Learn how to recession-proof your career for the long term
Be personally case managed by Australia's leading PhD career advice consultants!
---
---
ACMA creates successful career paths through detailed individual assessment, research and job market analysis, combined with expert personalised coaching.
Note: A Career Development Association of Australia research paper found that when professional career guidance occurred that the participant was 2.67 times more likely to secure a job.
All program services can be delivered via our interactive online cloud-based career management "Career Talk" system and/or "one-on-one" in our Sydney, Brisbane, Perth, Adelaide, Canberra, Melbourne, Cairns, Darwin or Auckland offices.
RING 1800 245 380 now to book a FREE consultation