Mature Age Workers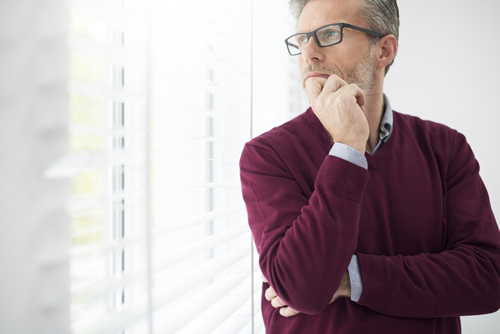 Ensure that your next career move is a winner!
People over 45 years of age often experience difficulties after redundancy, change of career, coming out of self-employment, re-entering the workforce or simply endeavouring to develop their careers internally with their current employer.
Older workers career change based on RESEARCH...not chance!
"IF YOU VALUE YOUR CAREER, YOU WILL VALUE OUR SERVICE"
---
The employment market has changed significantly over the last 15 years and a mature aged worker is faced with standards, systems and processes completely foreign to them, such as developing your personal brand and all-important online digital and social media profile.
Mature age candidates can waste many months (in some cases years) and suffer continual rejection until they seek professional assistance.
Australia wide we support and intensively case manage mature age people at all job search stages and/or locations, thereby giving them the best chance of obtaining that all-important position.
Do not let the "Rip Van Winkle Syndrome" ruin the rest of your productive working years...let ACMA guide you through the maze! The fact is that mature age people are being actively recruited by many organisations. Do not miss out simply due to a poor grasp of current workplace/hiring protocols and practices...refer to this article http://bit.ly/1lQ5Ken
It's never too late to re-connect with your career passion – as long as you have the right resources and support, including access to retraining and/or up-skilling options.
Current economic uncertainties mean that mature workers need to be extremely well presented to potential employers. Don't let your lack of understanding or qualifications prevent you from participating in today's workforce.
A lot of mature age people tend to think, "I don't need help with my job search, I can land a job on my own." But the truth is, job search today is SO different from what people think it is.
It's not applying to every job you think you're qualified for and hope you get a call. It's not waiting on recruiters and hiring managers to reach out to you for opportunities. And, it's not settling for the first offer you get.
The days of having a passive job search strategy are over. Now, it's time for you to take control of your mature age job search!
Our career management consultants have an intimate understanding of all human resource recruitment standards and protocols applicable to both the private and public sectors (this is invaluable information/expertise for any aspiring candidate).
ACMA recognises that mature age people are often confronted by unique barriers, needs and personal issues. Accordingly, we only assign a "mature aged" career management consultant who is in a similar age group, empathises and understands your specific needs in order to help you achieve an effective career transition...plus assist clients to access all applicable Federal, State and Local government support programs.
For specific program details click here.
A new report was recently presented to the federal government calling for national law reforms to remove age discrimination from the workplace, and demanding structural change to better capitalise on the generation of older workers. The report, Working past our 60s: Reforming laws and policies for the older worker, was compiled by the Australian Human Rights Commission (HREOC) and stated that the landscape of employing older workers needs to change.
Watch this video: https://www.youtube.com/watch?v=n2Tqt4-LhmA
ONGOING MENTORING SUPPORT SERVICE your career is a lifelong journey. Develop a long term relationship with a career management coach who can assist you with multiple aspects of your current situation and future career directions. Consistently making good career choices is a complex process that even the most experienced person can get wrong with disastrous consequences.
---
ACMA creates successful career paths through detailed individual assessment, research and job market analysis, combined with expert personalised coaching.
Note: A Career Development Association of Australia research paper found that when professional career guidance occurred that the participant was 2.67 times more likely to secure a job.
All program services can be delivered via our interactive online cloud-based career management "Career Talk" system and/or "one-on-one" in our Sydney, Brisbane, Perth, Adelaide, Canberra, Melbourne, Cairns, Darwin or Auckland offices.
Read more information on mature age workers
RING 1800 245 380 now to book a FREE consultation