Your ACMA Career Consultant
A good friend in tough times!
An ACMA career consultant can be an excellent investment for ANYONE who wants to maximise their career opportunities, change career, get a new job, upskill or simply navigate their career direction and options.
"IF YOU VALUE YOUR CAREER, YOU WILL VALUE OUR SERVICE"
Career advice based on RESEARCH...not chance!
Particularly in cases of downsizing, rapid industry change, or even the gradual decline of a field, the consultant offers an important resource for those in transition.
Using a full case management process the consultant works in a 1 on 1 relationship with clients, ensuring a close and personalised 7 days per week support experience throughout all of ACMA's programs.
All career consultants are accredited Career Development Practitioners with the CAREER DEVELOPMENT ASSOCIATION OF AUSTRALIA (CDAA), and have postgraduate tertiary qualifications in "Career Guidance Management".
RING 1800 245 380 now to book a FREE consultation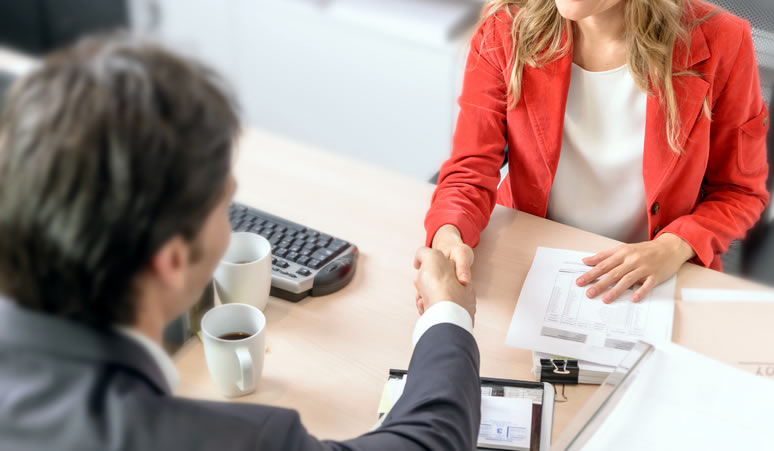 What They Do
ACMA career consultants objectively assess their clients' education, training, and experience and identify the best options for their career development or transition. This can be a very exciting process, as it involves rediscovering skills and strengths in a new light, finding possibilities that are often surprising. The ACMA career consultant will pinpoint effective ways to develop your career or enter new fields, clarifying and refining any further training needed to market the client directly to prospective employers.
Assess the client. The career consultant will help determine the industries and positions that suit the client at that point in their career. Brainstorm work ideas. This is the fun part–career counsellors shake their clients up, awakening them to new ideas and encouraging them to think creatively about their work possibilities.
Determine the desired path. The consultant and client work together to decide on particular career pathways and strategise how to reach these new goals.
Develop qualifications. Often, the client will be coached on where and how to develop the training and skills needed to achieve their career goals. The consultant will help create an educational plan to achieve these qualifications.
Develop professional connections and experience. The client will need to make targeted connections in appropriate sectors. The consultant will know where to start the often-confusing task of seeking positions that may be "hidden" or unknown to the client.
Detailed interview training. Many people are confronted by interviews and the thought of being "interrogated". Via detailed interview preparation and "mock interviews, the consultant thoroughly prepares the client to maximise each interview and to perform to a high standard every time.
Support the transition through to final placement. It can be tricky–not to mention scary–to change a work routine without disrupting one's life, which is why so many people stay in one position for so long. Career consultants make their clients comfortable with the transition period by developing action plans and conducting regular reviews to keep the job search on track and maximise your opportunities.
ACMA assistance programs are unlimited in length and sessions. This is important to note, as most competitors enforce these limitations, however, all ACMA programs work with the client until they start in their new job or promotion (irrespective of the complexity involved).
ACMA creates successful career paths through detailed individual assessment, research and job market analysis, combined with expert personalised coaching.
Note: A Career Development Association of Australia research paper found that when professional career guidance occurred that the participant was 2.67 times more likely to secure a job.
All program services can be delivered via our interactive online cloud-based career management "Career Talk" system and/or "one-on-one" in our Sydney, Brisbane, Perth, Adelaide, Canberra, Melbourne, Cairns, Darwin Auckland offices.
The Client Comes First
ACMA career consultants intensely focus not only on a client's career goals but also on his or her personal aspirations. The decision to seek out the services of a career consultant is frequently based on the desire to increase personal as well as financial career rewards. Other job-industry professionals such as recruiters and hiring managers operate with the needs of companies in mind.
Working with an ACMA consultant is a unique opportunity to focus on your needs only, a chance to give serious thought to your important personal considerations, job satisfaction and lifestyle.

The decision to advance/develop or change your career is an important one, and often confusing. Many people resist making such a move and stay in a familiar but dissatisfying position or industry for the entire length of their careers.
The services of a good career consultant can make the difference between a trial-and-error approach and a smooth and optimal transition by empowering the client with the confidence, strategies and expert support to "GET THE RIGHT JOB WITH THE RIGHT ORGANISATION".
Note: A Frontiers in Psychology study found that higher job and life satisfaction was achieved by those who utilised a career coach.