List of transferable skills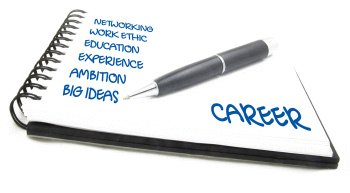 What are the transferable skills needed across all sectors of industry and commerce? Simply stated they are PORTABLE SKILLS.
"IF YOU VALUE YOUR CAREER, YOU WILL VALUE OUR SERVICE"
---
People usually think about their transferable skills when applying for a job, promotion or considering a career change. Employers often look for people who can demonstrate a good set of transferable skills.
The good news is that you already have transferable skills – you've developed such skills and abilities throughout your working life, perhaps at university, at home and in your social interactions, as well as through any experience in your life.
It is often important that you can identify and give examples of the transferable skills that you have developed - this will go a long way to persuading prospective employers that you are right for the job.
You may think that a lack of relevant, industry-specific experience will stop you from getting a job but this is not always the case. If you are changing careers, you'll be pleased to learn that employers are often looking for potential. It is vital, therefore, that you sell your potential by demonstrating the transferable skills that you have developed already.
Communication Skills
Communication skills help you exchange information with people both inside and outside your company. The ability to get your point across well will be relevant in any role where you have to interact with people or create or present content on behalf of or to your team or company.
Content Writing/Development/Creation
Editing
Grant Writing
Language Proficiencies
Phone Screening
Proposal Writing
Public Speaking
Interpersonal Skills
Interpersonal skills help you work well with team members, managers, direct reports, clients, and stakeholders. If your job requires interacting with people in any way, these are likely to be of high importance.
Business Development
Client/Account Management
Collaboration
Conflict Management and Resolution
Customer Service
Partnership Development
Process Development
Relationship Building
Sales Skills
Teamwork
Leadership Skills
The ways in which you have exercised your ability to manage and lead can set you apart and are also industry-fluid.
Change Management
Company Culture Leadership
Employee Training and Development Facilitation
Mentorship Skills
Team Management or Leadership
People Management
Project/Program/Operations Management
Strategy Leadership
Talent Acquisition/Hiring Committee Leadership
Other Soft Skills
These talents and strengths can tell your future employer where you shine outside of the technical requirements of the job.
Adaptability
Agility
Attention to Detail
Creative Thinking
Goal Setting
Independence/Self-Motivation
Innovation
Multitasking
Organisation
Problem Solving
Resourcefulness
Time Management
Emotional intelligence
Technical and Task-Oriented Skills
These are tools and tasks in which you are proficient that could add value to your next opportunity, regardless of industry.
Accounting
Adobe Creative Suite
Bookkeeping
Content Management Systems (such as WordPress, Drupal, and Squarespace)
Customer Relationship Management (CRM) Software (such as Salesforce)
Database Management
Equipment Installation
Google Analytics
Graphic Design
HTML/CSS
Ideation and Concepting
Microsoft Office Suite: With software this broad, you might want to specify tasks such as making pivot tables, creating macros, or performing data analysis in Excel or creating presentations in PowerPoint.
Project Management and Collaboration Software (such as Trello, Asana, Airtable, Jira, Slack, and G Suite)
Reporting and Analysis Skills
Social Media Management and Scheduling
SEO
Professional Certifications: Certifications often speak to skills that can be transferable to other industries, such as Project Management Professional (PMP) certifications indicating that someone has project management skills, organization skills, and leadership skills. Credentials like Certified Information Security Manager (CISM) or Google Analytics Individual Qualification can prove you're an expert in the skills they're named for.
Typing
Website Design
---
ACMA creates successful career paths through detailed individual assessment, research and job market analysis, combined with expert personalised coaching.
Note: A Career Development Association of Australia research paper found that when professional career guidance occurred that the participant was 2.67 times more likely to secure a job.
All program services can be delivered via our interactive online cloud-based career management "Career Talk" system and/or "one-on-one" in our Sydney, Brisbane, Perth, Adelaide, Canberra, Melbourne, Cairns, Darwin or Auckland offices.
RING 1800 245 380 now to book a FREE consultation