Migrant Employment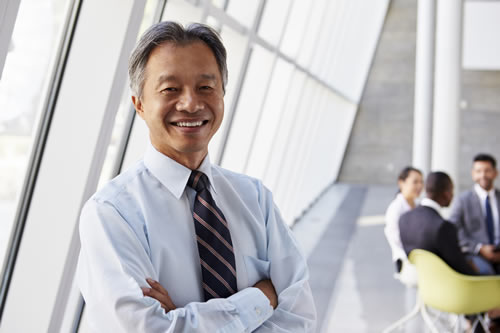 Ensure that your next career move is a winner!
Note: this is a migrant-friendly website...please feel free to read it in your mother tongue by selecting your native language (ACMA assistance is delivered in the language of YOUR CHOICE).
Migrant job search based on RESEARCH...not chance!
"IF YOU VALUE YOUR CAREER, YOU WILL VALUE OUR SERVICE"
---
Many highly qualified people come to Australia/NZ with the concept that because of reported skills shortages that there are many opportunities for them.
The truth is that most migrants experience extreme difficulties in obtaining a position in their chosen occupation and often settle for something much less.
Unfortunately, new migrants have no local understanding of employment and application protocols, certainly, lack effective networks and consistently hit the proverbial "brick wall" when applying for positions.
According to a new report out of Melbourne University, The Ethnic Penalty: Immigration, Education and the Labour Market, diversity in the workplace has not necessarily been hampered by racism or insufficient qualifications, but a sheer lack of social networks held by migrant job seekers. Dr Reza Hasmath examined why ethnic minorities and their children struggle to obtain high-paying employment, despite often having a more advanced formal education than the wider Australian population. The cause of low participation may be due to many people learning about work opportunities through 'word of mouth'. "Two-thirds of all job openings are found through social networks," Dr Hasmath said.
Recent statistics released in February 2017 show that some migrant groups have unemployment rates of around 33.33%. This is totally unacceptable, as many of these people are highly qualified and simply lack the "job search skills and know-how" that apply in Australia.
Often important cultural differences are missed by migrants which can mean ongoing barriers to finding that vital career position. Your career management consultant will coach you to understand and avoid these negative and potentially career-threatening issues.
Personalised coaching on understanding the "Australian corporate culture" can assist migrants to avoid many potential employment barriers...refer to this article http://bit.ly/1KDAWUF, plus access to re-training and/or up-skilling options.

We provide Australia/NZ wide intensive case management support at all levels to ensure that migrant's employment applications conform to Australian standards and that their applications are directed to employers, agencies and/or organisations that will treat applications from people from non-English speaking backgrounds simply on merit only...plus develop your all-important online digital and social media profile.
A lot of migrants tend to think, "I don't need help with my job search, I can land a job on my own." But the truth is, job search today is SO different than what people think it is.
It's not applying to every job you think you're qualified for and hope you get a call. It's not waiting on recruiters and hiring managers to reach out to you for opportunities. And, it's not settling for the first offer you get.
The days of having a passive job search strategy are over. Now, it's time for you to take control of your migrant job search!
For specific program details click here.
Migrant job applications are often rejected on the basis that they do not have "local experience", which is nonsense and is simply code for "we will not employ migrants".
Skilled workers (migrants) are needed across most sectors, however, lack of understanding and local knowledge can prevent access to many workplace opportunities etc...let ACMA assist you through this maze.
Our career management consultants are skilled in critical Cultural Intelligence (CI) and have an intimate understanding of all human resource recruitment standards and protocols applicable to both the private and public sectors (this is invaluable information/expertise for any aspiring candidate).

EMPLOYER SPONSORSHIP is now critical for many migrants wanting to stay in Australia. Let us assist you in presenting yourself professionally to potential employers throughout Australia, thereby giving you the best possible chance of obtaining that all important sponsorship.

ONGOING MENTORING SUPPORT SERVICE your career is a lifelong journey. Develop a long term relationship with a career management coach who can assist you with multiple aspects of your current situation and future career directions. Consistently making good career choices is a complex process that even the most experienced person can get wrong with disastrous consequences.
---
ACMA creates successful career paths through detailed individual assessment, research and job market analysis, combined with expert personalised coaching.
Note: A Career Development Association of Australia research paper found that when professional career guidance occurred that the participant was 2.67 times more likely to secure a job.
All program services can be delivered via our interactive online cloud-based career management "Career Talk" system and/or "one-on-one" in our Sydney, Brisbane, Perth, Adelaide, Canberra, Melbourne, Cairns, Darwin or Auckland offices.
Read more information for migrant employment
RING 1800 245 380 now to book a FREE consultation
Check your Visa eligibility and general migration advice https://immi.homeaffairs.gov.au/
Note: ACMA is not a migrant agent and does not possess expertise in migration law or related interpretations.