Tony Crosby - International Career Coach, Strategist & Mentor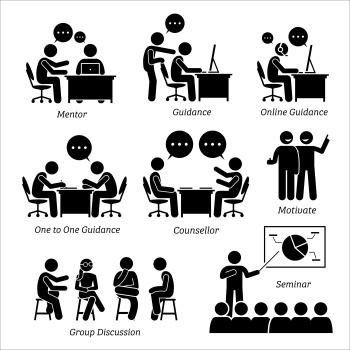 RPCDP, FCDAA, CMF, CAHRI
Adv. Dip. of Business Management
Adv. Dip. of Business (Human Resources)
Dip. of Career Guidance
Grad. Cert. of Career Guidance Management
"IF YOU VALUE YOUR CAREER, YOU WILL VALUE OUR SERVICE"
Career coaching based on RESEARCH...not chance!
Download Tony's digital business card
Tony commenced his career in the career development profession after many years at CEO level (embracing financial services, technology, retailing, recruitment and business consulting).
Associated Career Management Australia is focused on the delivery of quality products and services (throughout Australia, New Zealand and Asia/Pacific regions) in the human resource management areas of career transition management and corporate outplacement.
The underlying philosophy of ACMA is the personalised and targeted provision of services, plus the ongoing management and support to ensure the achievement of all desired outcomes.
Tony is internationally recognised as one of Australia's leading career management professionals and authors, having successfully assisted thousands of clients, lectured on career management techniques and appeared as an expert witness in career-related matters.
Born in Melbourne, Tony is a self-educated person with a burning passion for personal development in all aspects of his and his clients' lives.
Tony is a Registered Professional Career Development Practitioner with the Federal government's Career Industry Council of Australia (CICA), a Fellow of the Career Development Association of Australia and is the first career development practitioner in Australia to have achieved international accreditation by the Institute of Career Certification International - "Career Management Fellow" status, plus a Certified Professional of the Australian Human Resources Institute.
Internationally Tony has represented Australia at the ICCI as a Global Ambassador, and as a member of the Application Review Panel assessing other career professionals worldwide (2010, 2011 & 2012 listed in the Stanford Who's Who for his global contribution to the career management/development & outplacement profession).
Holds tertiary qualifications in business management, human resources, career guidance/management and career counselling that underpin his extensive understanding of commerce and the employment needs of business throughout Australia and the Asia/Pacific regions (both private enterprise and public sectors).
Tony has a broad general knowledge of politics, economics, local and international affairs, management, technology, philosophy, neuroscience and the arts, as well as being an active sportsperson throughout his life.
The opportunity to provide high quality targeted vocational assistance and strategic career management advice for people (from any background or location) to achieve excellent career choices and outcomes is ACMA's objective... "Vincit Qui Patitur"
Tony is highly skilled at building professional relationships that assist clients to achieve great career outcomes. As an experienced coach and business executive, he helps people from all backgrounds to learn, grow and improve their careers via self-discovery and self-empowerment, carefully supporting them through the often complex process of job search and career development.
Note: 1. A Frontiers in Psychology study found that higher job and life satisfaction was achieved by those who utilised a career coach.
2. A Career Development Association of Australia research paper found that when professional career guidance occurred that the participant was 2.67 times more likely to secure a job.
ACMA creates successful career paths through detailed individual assessment, research and job market analysis, combined with expert personalised coaching.
All program services can be delivered via our interactive online cloud-based career management "Career Talk" system and/or "one-on-one" in our Sydney, Brisbane, Perth, Adelaide, Canberra, Melbourne, Cairns, Darwin or Auckland offices.
---
Reasons you need a career coach
In both the short and long term, you will have a happier and better-remunerated career
You will gain career management knowledge that will have enduring value for the rest of your career
Your relationships and teamwork will improve
You will develop a more positive outlook on life
ACMA has successfully assisted many people in all levels of the workforce…you will join them
It doesn't take up a lot of time as ACMA programs are all self-paced
Your coach will tell you what you NEED to hear
Your coach will assist you to identify and break bad habits that are holding you back
Apart from your current situation, you will develop a long term career vision and plan
Your coach will become a trusted resource and mentor for the future