Employee Assistance Program (EAP)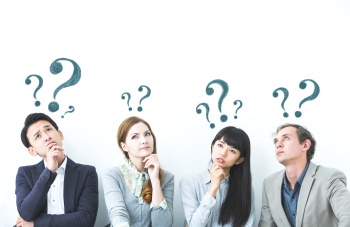 Careers are important and so is your employee's personal life, family and well-being.
There is often a cross over between a person's working and personal lives that cannot be either ignored or separated (one interacts with the other). The relationship between work and our personal lives is exceptionally complex.
Working under the close supervision of Australia's leading Career Coach/Counsellor, Strategist, Author, Thought Leader and Mentor employees will be free to explore these important aspects of their life in a safe 1 on 1 relationship.
We assist private and public sector organisations throughout Australia and New Zealand to provide 24/7 employee assistance program (EAP) support over the (free call) phone, face-to-face or online.
No up-front fees or contracts.
---
Our typical client:
Employees confronted by change
Managers/executives that need to strategise issues
Workers confronted by performance issues
Unskilled people and semi-professionals
People who want to better manage their career and life in general
People experiencing barriers in the employment market
Employees struggling with workplace and/or personal issues
Redundant workers
Having the opportunity to discuss and explore critical issues with an objective and experienced coach can bring a new perspective and ideas to assist clients to resolve many work/life hurdles. Early intervention with a "positive psychology" approach can be really powerful.
Note: The ACMA EAP service is an initial Level 1 welfare support service only and does not include career management or outplacement services, refer to our consultants for details on alternative solutions
"Problems are a part of every person's life…resolving them is the key to personal success".
Full case management process
The ACMA EAP program is based on a case management process to assist participants.
Strengths-based coaching
Strengths-based coaching works on the basis that everyone is good at something and the concentration on this aspect of a person, rather than what they are not good at.
Example:
A person may be very good with horses but has poor writing skills. So, in this instance we would concentrate the job research in horse racing, breeding, veterinary practices etc. that does not require good writing skills.
Positive psychology
Focuses on assisting people to live a happy life based on their talents and immediate opportunities around them. Most peoples heads are filled with constant negativity and noise so learning to rise above the negative and concentrate on the positive can have significant benefits.
Relaxation techniques
Life can be busy and pressured by external factors and influences. Learning how to cope with day to day activities in a calm and methodical manner can quickly eliminate the crushing effects of stress and associated harms.
Benefits and Outcomes
Ability to cope with stress and pressure
Learn how to manage challenges
Develop better leadership skills
Goal setting and career achievement
Gain career satisfaction
How to overcome obstacles to success by strategising
Build self-confidence and self-knowledge
Outcomes focus on creative thinking
Discover ways to improve your resilience
Navigating ethical dilemmas
Better interaction with team members via emotional intelligence
Crisis management
Learn how to stand up for yourself and to say NO
Stop saying SORRY
Address imposter syndrome thoughts
Overcome introversion barriers
Manage chronic illness issues
Convert learnings into lasting change
Discover meaning and purpose
Increase work productivity
Plus much more...
Becoming more mindful and gaining the skills needed to rise above the "daily noise" can have positive and lasting effects on both a person's career and personal life.
"In life, there are no problems only solutions".
---
ACMA creates successful career paths through detailed individual assessment, research and job market analysis, combined with expert personalised coaching.
Note: A Career Development Association of Australia research paper found that when professional career guidance occurred that the participant was 2.67 times more likely to secure a job.
All program services can be delivered via our interactive online cloud-based career management "Career Talk" system and/or "one-on-one" in our Sydney, Brisbane, Perth, Adelaide, Canberra, Melbourne, Cairns, Darwin or Auckland offices.
RING 1800 245 380 now to book a FREE consultation