Behavioural interviews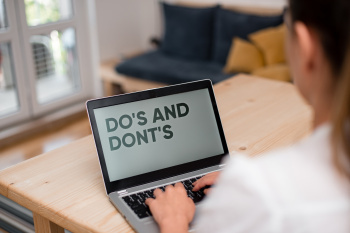 If you've just answered the question, "tell me about a time" then you're probably facing a behavioural interviewer. What's a behavioural interview?
It's a well proven recruitment tool based on the premise that what you've done in the past will predict what you do in the future. There are definite do's and don'ts when answering these questions and if you've found yourself struggling for an answer in the "past" use the STAR formula.
What's behind behavioural interviews?
Good behavioural interviews are put together after careful on the job research. The recruiter "benchmarks" top performers in a role, isolates in detail the competencies required to perform that role, then writes questions to allow the interviewee to demonstrate those competencies.
How are you assessed in a behavioural interview?
You are judged on the "quality" of the example you provide. Under each competency there's a set of behaviours that the recruiter will mentally, if not physically, be ticking off as you answer each question. You may be asked the same question in different ways to verify that your skills are well developed and that you've used them consistently.
So how do I answer "tell me about a time"?
The answer to this question is exactly that—it's a story. The interviewer wants you to give an introduction, describe what you did and what happened in the end. You need to be specific in answering these questions. Not what you would do. Not what you usually do. Not what you do every day. But something you have actually done, and preferably an example from your work environment.
Why such specifics?
If you can provide recent examples that you can easily recall, you are actually demonstrating, rather than just claiming, you have the skills the interviewer is looking for.
How much detail should I give?
You need to provide detail about how you achieved something, but be cautious. Don't provide so much detail that you lose track of what you are talking about, but just enough to be credible; to reassure the interviewer you've done what you say you have. If you don't provide detail then a good interviewer will ask probing (yet not leading) questions until they isolate the skills they require.

PUBLIC COMMENT
Comments posted below are PUBLIC, if you wish to make a private comment or query please use the form on our contact page.