Employee Assistance Program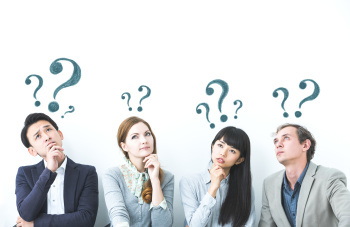 Fully integrated into the ACMA Outplacement program and commencing with our initial Reach Out Support service, the EAP program supports former employees and their families to cope with the stresses of enforced workplace change.
Careers are important and so is their personal life and well-being.
There is often a cross over between a person's working and personal lives that cannot be either ignored or separated (one interacts with the other). The relationship between work and our personal lives is exceptionally complex.
Working under the close supervision of Australia's leading Career Coach/Counsellor, Strategist, Author, Thought Leader and Mentor former employees will be free to explore these important aspects of their life in a safe 1 on 1 relationship.
---
Our typical client:
Aspiring leaders and highly motivated people
Managers/executives that need to strategise issues
Professionals from all backgrounds and industry sectors
Graduates and semi-professionals
People who want to better manage their career and life in general
People experiencing barriers in the employment market
Employees struggling with workplace and interpersonal issues
Redundant workers
Having the opportunity to discuss and explore critical issues with an objective and experienced coach can bring a new perspective and ideas to assist clients to resolve many work/life hurdles. Early intervention with a "positive psychology" approach can be really powerful.
Assisting people to develop their careers is our fundamental objective which often means that broader issues need to be tackled in a caring results-oriented forum.
"Problems are a part of every person's life…resolving them is the key to personal success".
Strengths-based coaching
Strengths-based coaching works on the basis that everyone is good at something and the concentration on this aspect of a person, rather than what they are not good at.
Example:
A person may be very good with horses but has poor writing skills. So, in this instance we would concentrate the job research in horse racing, breeding, veterinary practices etc. that does not require good writing skills.
Positive psychology
Focuses on assisting people to live a happy life based on their talents and immediate opportunities around them. Most peoples heads are filled with constant negativity and noise so learning to rise above the negative and concentrate on the positive can have significant benefits.
Relaxation techniques
Life can be busy and pressured by external factors and influences. Learning how to cope with day to day activities in a calm and methodical manner can quickly eliminate the crushing effects of stress and associated harms.
Benefits and Outcomes
Ability to cope with stress and pressure
Learn how to manage challenges
Develop better leadership skills
Goal setting and career achievement
Gain career satisfaction
How to overcome obstacles to success by strategising
Build self-confidence and self-knowledge
Outcomes focus on creative thinking
Discover ways to improve your resilience
Navigating ethical dilemmas
Better interaction with team members via emotional intelligence
Crisis management
Learn how to stand up for yourself and to say NO
Stop saying SORRY
Address imposter syndrome thoughts
Overcome introversion barriers
Manage chronic illness issues
Convert learnings into lasting change
Discover meaning and purpose
Increase work productivity
Plus much more...
Becoming more mindful and gaining the skills needed to rise above the "daily noise" can have positive and lasting effects on both a person's career and personal life.
Retraining and Upskilling
The world of work is rapidly changing and will be almost unrecognisable by 2030. To maintain relevance to the workforce of tomorrow, everyone will need to regularly retrain and/or upskill. Workers now recognise that the game has changed and that flexibility and upskilling are now critical to remain attractive to the post COVID workforce.
Professional assistance to research and identify the correct retraining or upskilling options and career pathways is essential. ACMA's one on one (unlimited) coaching support will work with redundant workers to ensure GOOD OUTCOMES.
ACMA's Outplacement program is the ideal solution to managing redundant people's near term career needs and pathways by providing detailed and researched advice of suitable actions and options available ...don't wait until it is too late and be bypassed by new workforce opportunities.
Whilst there are many study options on the internet, former employees don't know what is the best or most relevant to their career future. Be wary of universities, TAFE's and RTO's selling certificate, diploma or degree courses. Unfortunately, many of these organisations are simply "fee driven" and in our experience will tell prospective students virtually anything to sign them up.
Professional assistance to research and identify the correct retraining or upskilling options and career pathways is essential. Get it wrong and retrenched people may not have a job, career or income in the not too distant future.
"In life, there are no problems only solutions".
---