Common Job Search Mistakes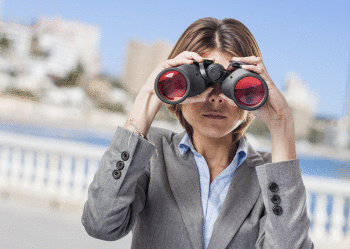 1. Relying on online job sites (CareerOne, MyCareer & Seek etc).
In general, internet jobs and newspaper advertisements produce little value. However, it is also a mistake to ignore them altogether. Some of the best chances for jobs from advertisements are in specialty trade or professional publications and websites of specific industries. I suggest you spend no more than five per cent of your valuable time on advertised job postings.
2. Failing to target market organisations that would want your skillset.
Only put effort into connecting with companies and organisations most likely to need your skills, forget about the others you are simply wasting your time. Great resources now exist on the internet to quickly track down people and organisations in your target market, learning these techniques is the "freeway" to your next job.
3. Looking only for job vacancies.
Searching only for companies with current vacancies is an obsolete job-hunting method. The best jobs are rarely listed as "vacancies" or "openings." Rather, many good positions are created for the candidate, often at the interview. The key is to shift your focus from "vacancies" to "opportunities" (which exist nearly everywhere). Remember: every company is hiring all the time if you have what they need when they need it!
4. Ineffective networking.
Networking should be the primary focus of every job search – occupying about 90% of your time. However, I find that most people go about it the wrong way – by talking too much and by asking for jobs. The best networkers are good listeners rather than big talkers. They have a clear agenda and are not shy about asking for feedback and guidance. Remember: networking is more about giving than it is about taking, so always come from an attitude of generosity.
5. Leaving yourself open to too many kinds of jobs.
Another key to a successful job search is to focus on finding the RIGHT job – not "just any job." Critical factors to consider include satisfaction, growth potential, location, cultural fit, great co-workers, a pleasing environment and competitive compensation. When the job market is really tough, it's imperative to be more focused than ever.
6. Being unplanned in your job search.
Most people spend more time planning a holiday than planning a job search. I suggest the following tips to conduct a proper job search: a well-thought-out methodology, daily solitude and planning, space dedicated to the search, tracking tools to measure your progress, and a system for accountability.
7. Doing it alone.
You pay a mechanic to service your car; a lawyer to create a will, then why would you not invest in professional help with your job search? Career coaches/consultants provide objective guidance, help you articulate your value, and provide a proven system for job search success. Many offer excellent advice on salary negotiations – often exceeding the job seeker's expectations.
8. Letting others control your job search.
I am continually amazed how people listen to the advice of others who are unqualified or not skilled in career transition management. Friends, family, colleagues and recruiters often give advice that is completely wrong or inappropriate to you (although given with the best of intent). A prudent person would not expect to get good legal advice from their carpenter cousin…so be aware and do not fall for this trap; it can be disastrous for an effective job search.
9. Not preparing well enough for job interviews.
When you boil it down, all job interviews are comprised of five basic elements: articulating your value, conveying your knowledge of the company, asking intelligent questions, negotiating compensation, and following through. Each of these items has to be practised in advance, so you can "win" the job interview. "Winging it" just won't do! Also, be sure to do extensive research on the company and the interviewer ahead of time.
10. Not knowing your market value.
You must research and assess your value in the marketplace, so you'll be able to negotiate effectively. Never disclose your salary requirements – always get the employer to name the salary or range first. The time to talk money is when the employer has made it clear that you are their top candidate, and after they make an offer.
It is very easy for even the savviest of job seekers to make these mistakes. Your ACMA consultant will show you how to navigate these potential pitfalls from the outset; your job search will be more productive and yield more positive results!
"Our greatest weakness lies in giving up. The most certain way to succeed is always to try just one more time." - Thomas A. Edison
---
ACMA creates successful career paths through detailed individual assessment, research and job market analysis, combined with expert personalised coaching.
Note: A Career Development Association of Australia research paper found that when professional career guidance occurred that the participant was 2.67 times more likely to secure a job.
All program services can be delivered via our interactive online cloud-based career management "Career Talk" system and/or "one-on-one" in our Sydney, Brisbane, Perth, Adelaide, Canberra, Melbourne, Cairns or Auckland offices.