Primary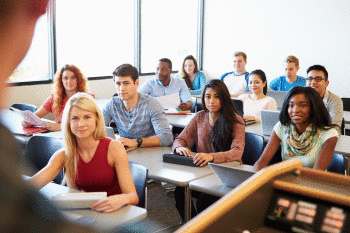 Considerations
Introduce awareness and competencies at a rudimentary level. Zunker (1994) lists twelve competencies involving awareness, skills and knowledge in the following areas:
Self concept
Social interaction
Change
Benefits of education
Relationship between work and learning
Career information
Personal responsibility
Work in relation to the needs and functions of society
Decision making
Life roles
Changing male/female roles
Career planning process
Strategies
Develop both school wide and classroom activities aimed at exposing students to different occupations, types of work and their contribution to our daily lives.
Particular emphasis should be given to infusing career related information into all subjects eg. English.
Program Initiatives
Develop an industry specific Career's Day whereby current participants (parents and/or local business people) are invited to the school to display their equipment and skills to students in an exciting and hands on manner eg. "Building Industry" – contributors such as carpenters, tilers, concreters, plumbers, designers could all be included.
Conduct a Skills Day where the link between current skills and workplace activities is shown eg. drawing skills with art and design occupations, or an interest in engines could be linked with motor mechanics.
Teacher collects books from the library (at appropriate reading age); books that depict people in occupations. The collection is then distributed in the class, with later discussions and perhaps an essay focusing on the various jobs and skills.
Organise a visit to local workplace (perhaps through a parent) with preparation and follow up lessons. Emphasis the co-operation and interdependence between employers and employees. This could be a monthly event, visiting contrasting workplaces to provide a broad appreciation.
Develop lessons focused on How Work Effects Families. Discuss how some people work different hours and that at times people may be unemployed. Explore the differences in physical and sedentary work and how this may affect parents or guardians.
Make a display of hats worn and tools used by various kinds of workers. Discuss hats worn by firefighters, construction workers and chefs; tools such as a doctors stethoscope and a musician's violin. Encourage the child to select a hat or tool that represents a job that he/she would like to do.
Develop a lesson focused on "What particular jobs require". Children research (by interviewing parents and friends, using library books etc.) to find out what characteristics make people suitable for jobs.
In Language Arts (or Study of Society) Debate: Why do people have different interests, values and skills. Teacher sets the stage by outlining what values should be discussed; why some people like to work in a team, and others prefer to work alone; why some people like to organise (supervise others); why some prefer outdoor to indoor work.
"Find out what you like doing best and get someone to pay you for doing it" - Katherine Whitehorn