Broaden your career horizon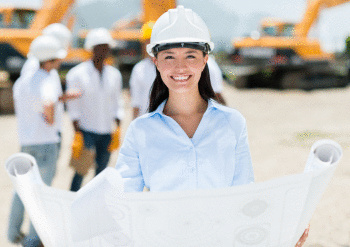 Irrespective of your life or career stage recognising your career potential can be limited by your view of the world and lack of understanding of the broad range of jobs and industry sectors across the employment market.
It's a big world out there, abounding with opportunities and the need for talent.
Simply assuming that because you have worked in one sector for many years, then that is where you fit is "tunnel vision", with "comfort zones" often being a critical limiting factor.
A good example is an electrical engineer working in the power generation industry who imagines that he/she can only get another job in the same sector. Nonsense, electrical engineers, are required in multiple industries so the career options are plentiful.
This example should not be limited to technical skills either, as there are numerous employers insisting on people with high quality "soft skills" (and on the list goes).
Many aspiring candidates become limited by job titles and are surprised to be advised that there is no set standard for job titles. You can be called anything really…it's the job tasks that you perform and your skillset that is important.
It does not always revolve around qualifications. Your actual skills, expertise, experience and prior career achievements are a powerful set of tools in many instances. Work closely with your career consultant to identify these and document your attributes, plus learn how to present them in a compelling and professional format to an employer.
There are literally hundreds of sectors and thousands of jobs in today's modern economy…so what is the problem? People often get overwhelmed with both the complexity and numbers involved with career selection which is entirely understandable.
Professional career coaching is focused on assisting people through this maze by targeting the following points:
• Identify and acknowledge their real value
• Ignore the money (initially) and look at the opportunity
• Embrace career achievements
• Deeply, understand their skillset
• Document expertise developed over a lifetime of work
• Match all of the above to jobs and sectors
• Present the total package to a potential employer
Career opportunities are lost every day because people are unaware of them, and needy employers have no idea of the value individuals present.
This lack of knowledge and mismatching costs the economy billions of dollars annually in lost production so it is not a small problem.
The good news is that it is a "fixable problem", providing you have the right advice and guidance.
"Life is really simple, but we insist on making it complicated" - Confucius
---
ACMA creates successful career paths through detailed individual assessment, research and job market analysis, combined with expert personalised coaching.
Note: A Career Development Association of Australia research paper found that when professional career guidance occurred that the participant was 2.67 times more likely to secure a job.
All program services can be delivered via our interactive online cloud-based career management "Career Talk" system and/or "one-on-one" in our Sydney, Brisbane, Perth, Adelaide, Canberra, Melbourne, Cairns or Auckland offices.