Work closely with your referees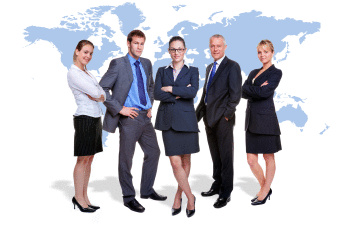 Good referees are very valuable.
1. Don't take them for granted. Be sure to ask their permission to have them as a referee. Keep the relationship strong by remembering to do little things such as send them birthday cards, Christmas cards, copies of articles that you think might interest them, plus the usual ongoing social media contact.
Let your career consultant guide you on choosing and coaching the most suitable people as referees.
Once you have their permission, in general, don't bother them every time you put down their name as a referee. However, you should make it clear to the employer or recruiter that they should tell you if the selection process gets to the point where they will soon be contacting your referees. (This is normally only the top applicants after they have been interviewed.)
When you know they will soon be contacted, call your referees and send them the position description or job advertisement, a copy or your application, and a concise list of your major achievements while working with them.
The purpose of this list of achievements is to prompt their memories and prepare them to make you sound like a million dollars (or whatever your salary will be) when the employer contacts them.
Professionally managing the entire pre and post-interview strategy is critical to achieving the outcome that you want.
2. Your referees are also at the heart of your network. Connecting with your referees on LinkedIn is obvious, however, how to then leverage off their personal connections is the key to targeting and shortening your job search, and rapidly expand your LinkedIn connections.
Step 1 Carefully examine all of your referees' connections on Linkedin and invite all of them to connect with you (on the basis that you both know your referee).
Step 2 Once you have connected with your referees' connections, repeat Step 1 instructions to connect with this new set of people.
Step 3 Develop a list of companies that all of your new connections work for and refine down to twelve potential companies that you would like to work for.
Step 4 You now have a list of companies to directly target market and follow (all of which will be relevant to your background).
As you can see, your referees are "truly magic" people to actively assist you to obtain your next position and drive your career to new heights.
"Only in the darkness can you see the stars" - Martin Luther King Jnr.
---
ACMA creates successful career paths through detailed individual assessment, research and job market analysis, combined with expert personalised coaching.
Note: A Career Development Association of Australia research paper found that when professional career guidance occurred that the participant was 2.67 times more likely to secure a job.
All program services can be delivered via our interactive online cloud-based career management "Career Talk" system and/or "one-on-one" in our Sydney, Brisbane, Perth, Adelaide, Canberra, Melbourne, Cairns or Auckland offices.