Job searching can be difficult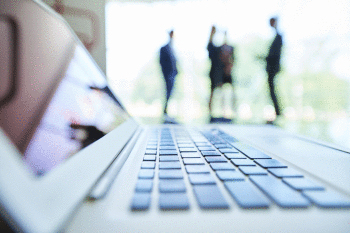 Job searching can be a difficult, lengthy and frustrating business and it is best if you plan on the basis that it will be. You require a plan of action and self-discipline to see the plan through.
On leaving your present job, you may be tempted to take a holiday. In a highly competitive job market, holidays may not be in your best interests in that a break may persuade you that you can put off till tomorrow career development action which should be taken today. It is often possible to arrange to take a break before you start a newly accepted position.
Review your career development activities regularly, say once a week. Ask yourself what have you done in the previous week about getting a new job and what are you planning to do next week. Your answers must be positive and honest.
The longer you are out of work the more tedious the job search becomes. The first, second and even the third weeks are simple. So perhaps are the first four or five interviews. But you must sound as fresh and enthusiastic in your twentieth interview as you did in the first. A jaded or desperate performance could lose you the offer of a job.
For those people who have been out of work for an extended period, we recommend that you accept any reasonable offer of a job that you can do and would more or less enjoy doing - even if it is not ideal. There is little satisfaction in being the best engineer or sales manager who is out of work. Your career plan can then be implemented in the future to obtain that ultimate ideal position (it is much easier to find a new position whilst you are currently employed).
Job hunting requires the same amount of effort (if not more) as you expended in the position you have vacated. Only through good self-organisation and self-discipline can you effectively meet the challenge.
Finally, I want to emphasise five points:
How essential it is to adopt a planned and disciplined approach to the job search. By all means, be flexible and adapt your style to experience and circumstances, but be clear that your objective is to rejoin the workforce as quickly as possible.
Your capability to find another position quickly is directly proportional to the amount of effort you are prepared to expend on the problem.
The connection between the number of applications (targeted) and ultimate results cannot be ignored.
The network of connections that you have developed over the years is your most valuable job search asset.
Technology and social media, in particular, are the keys to sourcing your next job opportunity, and whilst face to face meetings are important, technology is vital…so don't ignore it.
"If you find yourself in a hole; stop digging." - Sharon Cooke Vargas
---
ACMA creates successful career paths through detailed individual assessment, research and job market analysis, combined with expert personalised coaching.
Note: A Career Development Association of Australia research paper found that when professional career guidance occurred that the participant was 2.67 times more likely to secure a job.
All program services can be delivered via our interactive online cloud-based career management "Career Talk" system and/or "one-on-one" in our Sydney, Brisbane, Perth, Adelaide, Canberra, Melbourne, Cairns or Auckland offices.