Job search structure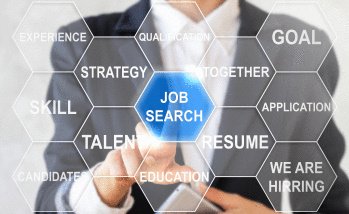 Every successful job search will have a structure. It is not a meandering journey, it is a focused and systematic set of actions that obviously have a beginning and an end…it is what happens in between that is paramount.
Technology has made people lazy. They believe that little effort beyond submitting a few online applications is required. Nothing could be further from the truth.
An effective job search is demanding. Employment opportunities are not effortlessly delivered by drones or email. They are hunted down by stalking employers, gathering intelligence, talking to real people and positioning themselves to be available and known.
Think of it like a military operation and consider the massive planning that went into the "D Day" landing in Europe. That's the way to approach a job search…minimal effort will not cut it.
Challenged job seekers (currently employed included) will tell you that there are no jobs available, their resume is not up to standard, the economy is bad, the system is broken and on it goes. The problem in most cases is with them and not tackling the job search task correctly (as above).
So what are the components of a structured job search?
Beginning…initial trigger to start looking for a new position
Self-analysis…understanding your skills and value to the market
Tools…resume and supporting documentation
Research…sourcing employers and sectors that need your skills
Gaining knowledge…understanding the current employment market
Data mining…conducting research and identifying key people
Talking to people…networking and continually talking to the right people
Obtaining advice…listen only to people who really know (not those who think they know)
Presentation…ensure that you look and are seen as a quality person
Learning…gaining appropriate qualifications to support your career objectives
Practising interview skills and related tactics
Personal discipline…keep doing the above over and over until you reach the end
The above are components of a structured job search, they are not the structure!
The structure is similar to the steps on a ladder as they force implementation of the components within a prescribed and known format. A structure is both predictable and disciplined, with the ability to be evaluated and modified along the journey.
An unstructured, undisciplined and haphazard approach can be disastrous and totally unrelated to your workplace skills and abilities. In other words just because you are good at your work, it does not mean that you are good at job searching…in fact, most people are not.
The assumption that because I am a good ENGINEER (?) then I must be good at finding a new job is often the pathway to despair.
The same career management/job search mistakes are repeated every day throughout the nation and across all occupations. Listen to people grumping on about it at parties, in cafes and in public transport to confirm this.
It's all about the structure…
"The structure of a play is always the story of how the birds came home to roost." - Arthur Miller
---
ACMA creates successful career paths through detailed individual assessment, research and job market analysis, combined with expert personalised coaching.
Note: A Career Development Association of Australia research paper found that when professional career guidance occurred that the participant was 2.67 times more likely to secure a job.
All program services can be delivered via our interactive online cloud-based career management "Career Talk" system and/or "one-on-one" in our Sydney, Brisbane, Perth, Adelaide, Canberra, Melbourne, Cairns or Auckland offices.