If you want to get lucky - take action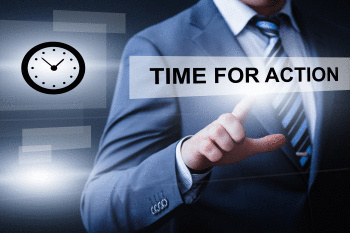 "Nothing will be attempted if all possible objections must first be overcome."
Samuel Johnson
It is widely recognised that successful people are people of action. They may make mistakes but they pick themselves back up, dust themselves off, and try again. The more you get out into the world, talk to people, and have a go, the more successful you will be in the long run. Now is a good time to remember some of the words that call us to action:
"Whatever you can do or dream you can begin it! For boldness has genius, power and magic in it.
Begin it now!"
Johann Goethe
"Our doubts are our traitors and make us lose the good we oft might gain by fearing to attempt."
William Shakespeare
Just do it!
(As declared by the well-known footwear advertisement)
The reflection, research and planning recommended above will strengthen the effectiveness of your actions. However, there are some things that need to be learnt by trial and error. Goethe went so far as to say, "Self-knowledge is best learned, not by contemplation, but by action."
You will also maximise your chances of "getting lucky" with your career by being active and engaged with the world. You can improve your career with five action-oriented skills that will make you more "lucky" with your career:
Curiosity – exploring new learning opportunities
Persistence – continuing to exert effort despite setbacks
Flexibility – being open to changing your beliefs, ideas and attitudes when called for
Optimism – viewing even challenging situations as offering possible opportunities
Risk-taking – willingness to take action in the face of uncertain outcomes
If you stay open and alert for unexpected opportunities and new possibilities your career will reap the rewards!
"Failure is not the worst thing in the world. The worst is not to try."
-Unknown
---
ACMA creates successful career paths through detailed individual assessment, research and job market analysis, combined with expert personalised coaching.
Note: A Career Development Association of Australia research paper found that when professional career guidance occurred that the participant was 2.67 times more likely to secure a job.
All program services can be delivered via our interactive online cloud-based career management "Career Talk" system and/or "one-on-one" in our Sydney, Brisbane, Perth, Adelaide, Canberra, Melbourne, Cairns or Auckland offices.