Salary negotiation made simple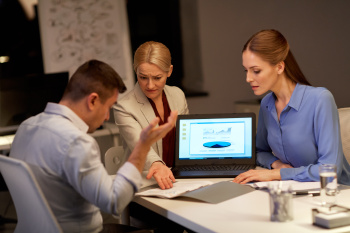 Many employers and recruiters play on people's lack of knowledge to ensure that they pay the least for your valuable service...don't let this happen to you!
Obtaining the best possible salary package often depends more on attitude and negotiation prowess rather than your professional skills and expertise.
The brutal fact is that you don't get the salary you deserve…you only get the salary that you negotiate!
Do the research and KNOW your

actual market value

Never accept a first offer…ask for it in writing and just say that you will consider it overnight
Submit your revised offer in writing (supported by detailed evidence)
Then SHUT UP (pardon the language)…people often become nervous at this point and just keep talking
Silence is golden in any negotiation situation
Always be prepared to walk away (its your money)
If another offer is forthcoming and is still unsuitable, then revert to the above strategy points.
Be realistic, as you can only negotiate to your market value and nothing more.
It is not about what you want or need, it can only be related to your actual market value.

PUBLIC COMMENT
Comments posted below are PUBLIC, if you wish to make a private comment or query please use the form on our contact page.