Migrant jobs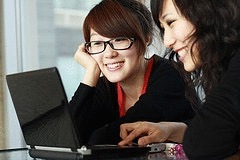 The selection by Australian employers of migrant candidates is based on a range of factors published in the ABS Survey of Characteristics of Recent Migrants (2010).
This is a fascinating topic as ACMA works with numerous migrants throughout Australia and many of these issues keep recurring year after year, with this study being a formal attempt to identify some of these vexed issues.
To what extent do employers take qualifications into account when they are considering employing recent migrants and temporary workers from overseas? In our own consultations with employers we find that, although they require formal qualifications for registered and licensed occupations and occupations that necessarily require high levels of formal education (as they do for local workers), these are only first considerations.
The extent of migrants' role-related experience and their levels of expertise as affirmed by prior employers are critical considerations. For those occupations which are not licensed the story is the same.
It is the amount of experience and the level of expertise with specific technologies or programs that are taken into consideration. For some companies it is local experience and local knowledge that are required.
The ability to speak English, communicate well and fit into the culture of the organisation are other important considerations. This issue seems to apply to those from some non-Western and non-Caucasian cultures more than those from Western cultures.
If it is the extent of specific role-related experience and expertise that are the deciding factors rather than qualifications, then we might be justified in saying that insistence on qualifications for certain visas may be misplaced.
The story is mixed however. Although qualifications may not be the deciding factor in whether or not someone gets a job, they may be necessary for getting individuals shortlisted, at least for regulated occupations and occupations requiring high levels of underpinning theoretical knowledge.


PUBLIC COMMENT
Comments posted below are PUBLIC, if you wish to make a private comment or query please use the form on our contact page.