How to market yourself to an employer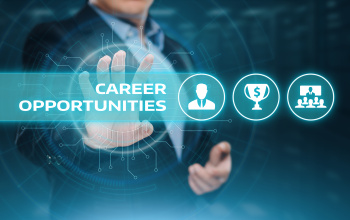 Most job seekers lack self-marketing skills. They don't understand how to identify and present their value to the job market and potential employers.
Successful candidates need to be very clear about the skills they have to offer, and more importantly, why a future employer would be interested in them. How will hiring you improve their situation? What problems and challenges do they have that you can help them with?
Carefully analyse your education, experience and skills and be brutally honest with yourself. Think like the employer you want to work with and take a "so what?" attitude towards your skills and experience and be prepared to respond.
The pathway to success is to know as much about their business as you can and to be absolutely convinced that your skills and experience will help them. If you are convinced of this and have thoroughly researched their business, they will note that. Most people don't do this. They often assume that their skills and experience speak for themselves. It's your responsibility to clearly explain your value to the employer.
If you stay focused on the key question that is always on the back of the mind of employers i.e. "How will hiring this person make a contribution?" you will have a big advantage. If you can demonstrate to the employer that you've done your research and know their business, they'll be impressed.
Be tempered in your eagerness to impress them. The key is to demonstrate that you are a professional and can help them to achieve great outcomes in their business.
"Opportunity does not waste time with those who are unprepared" - Idowu Koyenikan
---
ACMA creates successful career paths through detailed individual assessment, research and job market analysis, combined with expert personalised coaching.
All program services can be delivered via our interactive online cloud-based career management "Career Talk" system and/or "one-on-one" in our Sydney, Brisbane, Perth, Adelaide, Canberra, Melbourne, Cairns or Auckland offices.
Read more information on Graduate Careers
RING 1800 245 380 now to book a FREE consultation