Workplace skills for the 2020's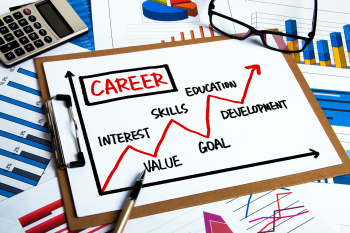 The third decade of the 21st Century is all about rapid change and adaption. The 4th industrial revolution is upon us and if you lack the appropriate skills you chance missing out on the huge benefits flowing to active participants. A passive participation in with workplace will no longer a choice.
A summary of these required skills:
Ability and willingness to learn new skills
Critical thinking and problem solving
Leadership skills
Collaboration and teamwork
Interpersonal communication
Analytical thinking
Creativity
Emotional intelligence (EQ)
Personal & workplace growth
Judgment and decision making
Diversity and cultural intelligence
Technology skills
Adaptability to change
Critical questions to ask yourself:
Where is your career plan?
Will your qualifications still be relevant?
Can you cope with electric cars, flying cars, drone deliveries, driverless cars, cashless society and much more?
If you don't "tick' all of the above skills or you feel unprepared, then you need to take immediate action or face a bleak future.
Your ACMA career consultant can assist you to become highly valuable for tomorrow's workforce and ready to capitalise on the immense opportunities being created in this exciting decade.

PUBLIC COMMENT
Comments posted below are PUBLIC, if you wish to make a private comment or query please use the form on our contact page.