WARNING…use your lay off time wisely and energetically as COVID-19 won't last forever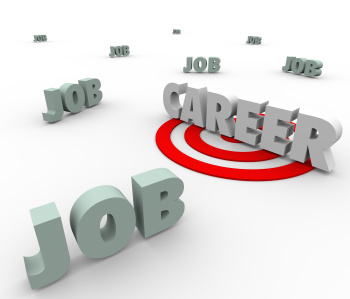 These are tough times for anyone who has been laid off or retrenched.
Having now experienced four recessions let me share some insights with you from my life journey as an employee, employer and career counsellor.
It does not last forever…economic contraction is always followed by economic expansion

It will be confronting, and everyone will be hurt to some extent

Accept that there will be big changes to the way we live and work in the future

Be prepared to change and adapt to this new world of work (don't fight it)
So how can you help yourself to survive the turmoil?
Whilst we must all look after our immediate family and friends, you cannot change the world. Your world has suddenly grown very small and pressurised, so love and support those around you, including yourself.
Make the most of the opportunity presented by being isolated at home and having plenty of spare time. Plan for your career and lay a solid foundation for returning to the workforce.
Have your resume redesigned and compliant with current recruitment protocols

Ensure that your LinkedIn profile is optimised and COMPLETE

Join relevant LinkedIn groups and expand your connections

Write articles and engage with connections to raise your public profile to be seen as an active person in your chosen career

Social media is now everything in building your personal brand and engaging with the wider world…ignore it at your own peril

Join professional or industry organisations and start networking

Develop a detailed and realistic career plan NOW

Complete online courses to enhance and broaden your skillset

Seek professional assistance earlier rather than later
Most of all, don't waste this time. Use it effectively to manage your return to the workforce.
Remember that most of the candidates that you will eventually be competing against are currently actively doing all of the above, plus much more.
The old adage that "the early bird gets the worm" is just as relevant in these troubled times.
Don't get overwhelmed and use excuses that you are unable or haven't got the knowledge to complete these tasks as the internet now provides numerous resources, help and opportunities.
Your future depends on what you do today!

PUBLIC COMMENT
Comments posted below are PUBLIC, if you wish to make a private comment or query please use the form on our contact page.