Personal LinkedIn Client Recommendations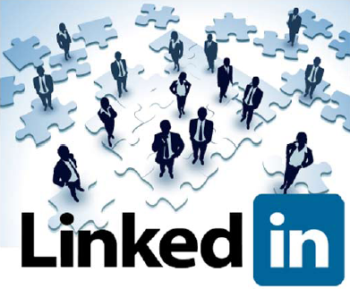 Below are personal recommendations from clients that they have written on Tony Crosby's LinkedIn profile (ACMA's managing director). https://au.linkedin.com/in/tonycrosbycareerexpert Anyone considering ACMA's range of services is welcome to contact and talk directly to these people to discuss their career transition management experience with ACMA.
---
Territory Manager NSW at Brand Solutions Australia
I can highly recommend Tony to assist and give you the tools to keep you motivated and not lose focus on your job search especially those over 50's who through no fault of their own have become victims of Company restructuring. In my case, Tony was always there for me. I eventually landed a role part-time and one I have really enjoyed for the past 6 and a half years. In November it will be time to retire. Thank You, Tony
Graduate Software Engineer | Junior Software Developer @ Network ten/ViacomCBS.
Tony has in-depth knowledge surrounding the employment industry. For this reason, I recommend Tony to any job seekers that want professional advice to keep them one step ahead of the rest, and provide them with an advantage over other job seekers.
Professional Services and Compliance Manager
It has been not only a great pleasure but an eye-opener to the ways of the employment process, working with Tony. His mentorship, know-how and knowledge of the employment market have by far been the reason I am in a role today doing what I love. The tools and programs I used helped me understand my strengths and true potential and the value I would bring to any employer. Tony thank you for believing in me!
Solutions Architect | Network Cyber Security | OSS | Telecommunication | Systems
Consulting Tony and following his advice to get my first career in Australia as a new migrant was the best decision I have taken after my arrival, being an engineer and a believer in science, I am confident to say that Tony's methods for developing and coaching his clients are based on research and scientific approaches. Tony's dedication, motivation and follow up for his clients are also remarkable. I have so many small details to tell about Tony, but to cut a long story short, I would never regret the time and efforts that I spent with him.
Market Research & Insights Operations Lead at PwC Australia
It has been a pleasure working with Tony as I was reconsidering my career options. Tony's wealth of knowledge and expertise about the Australian job market was instrumental in reconfiguring my transferable skills into the reality of the market. His approach is systematic, realistic and encompassing every tool that a change in career requires. I see Tony as a lifetime career mentor and would consider his consultation services alongside my career planning in future too.
IT Contract, Finance, Procurement Manager at Brookfield Asset Management| Governance, Finance, Strategy and Operations
Tony is very professional and committed to clients success. It's been a pleasure working with him.
Health Policy Advisory Councilor at AIIA
Tony will show you how to open the doors you didn't know existed. A very knowledgeable expert.
Safety health wellbeing and cultural change specialist; Workers Compensation, injury management and prevention focused professional.
If you are questioning your career and the best direction to take, it can feel a little daunting where to start. Tony is amazing at assisting you to find the right path and supports you with the correct tools to achieve your best results. Thanks, Tony for your wonderful support.
Manager - Strategic Analysis | Intelligence | Regulation | Counter-Terrorism | Policing
Tony is a very dedicated and experienced career specialist who provided fantastic support and guidance to me in my career path. He was a calming influence who provided invaluable advice about how to prepare for an interview. Tony was always available to bounce an idea off seven days a week at all hours of the day. A true professional.
Experienced, professional, and excellent career coaching and consultant. ACMA has got many methods and techniques for career development and job hunting strategies all the best.
Tony was instrumental in helping me achieve my dream job at my dream workplace. He helped me every step of the way and took the time to answer any question I had no matter what time it was. He was prompt in answering calls & emails and always professional. I would highly recommend him to anyone that is looking to improve their career knowledge and professional development. I honestly cannot thank him enough.
Systems Administrator at PIP - Total IT Solutions
Tony's expert advice was instrumental in my recent career move. Taking me from A to Z of polishing all aspects of my professional image, advice and coaching on applications, interviews, and follow up mentoring to adjust more easily. He also supplied me with extensive documentation, explaining in detail how to approach each stage of career transition. Thank you, Tony.
Loan Submission Specialist at Loan Assistant
My association with Tony goes back a year ago when I was looking for a coach to mentor me through my tough times in career and through Tony's guidance and support I realized what I am good at. His consistent support has helped me stay motivated and confident all through. I would highly recommend Tony for career counselling and coaching to anyone who feels stuck and looking for some professional help.
Safety Professional ✦ Food Safety ✦ Retail ✦ Manufacturing ✦ Petroleum ✦ Self Insurance ✦ Auditor ✦ Quality ✦ OHS ✦ HSE
Job seeking has changed significantly in the last 15 years. Tony provided direction and kept me on track. With Tony's information, coaching and advice I have gained insights and a more positive attitude. Consequently, I gained full-time employment in early 2020. I highly recommend his services.
National Business Operations Manager - productivity, results, profitability
Tony Crosby and Associated Career management are significant a step up in recruitment education and career targeting. By getting involved with the program you immediately elevate your game plan with new targeted knowledge around where keys roles are and how to gain access to them. Additionally, ACMA provide very specific and comprehensive action plans to create activity, momentum, and confidence to the process of seeking out exactly what you want and getting it. I highly recommend this very valuable and professional service.
WHS advisor at DSC Traffic Management
Tony helped my find a new career by providing the support Ineeded every step of the way. His program enabled me to stepback into the work force with all the confidence I needed.
Strategic Customer Success Manager at Flo2Cash
I have been using the ACMA career management portal and found it a very useful tool. The platform guides you through a structured process of advancing your career and also manages all emails and text message correspondence with the team which helps keeping track of where you are at. Tony has been great to work and has been happy to provide ad hoc advise beyond his core role. I found him helpful, positive and very responsive
Tony was very helpful and approachable. He helped me with my CV and interview preparation. He also gave me very useful advice for career development.
Tony is a fantastic coach who has the skills and qualities to help any professional who is looking for mentorship and help to navigate through tough phases of their working life. I requested Tony's help in 2014 for professional coaching and he went to a great length to assistant me in making the right choice for my career. Thank you Tony
INDUSTRIAL DESIGNER / FURNITURE DESIGNER
I would like to encourage any person who is in the process of a career change to work with Tony. The process would guide you to understand better what you really want for your life, using your skills and experience with a fresh and different approach.
Finance Manager at Caravan Component Manufacturer
I've know Tony since 2008 when l was looking for new opportunities and needed advice and support. Tony amended and updated my cv and gave me the tools to succeed to where l am today. He is someone l would recommend for career advice and his posts in LinkedIn are both informative and practical advice that works
Patent Engineer at King & Wood Mallesons
Tony assisted me, an immigrant, to land my dream job in Australia, for which I am really appreciative. I mainly used the mock interview service and would recommend it to anyone who is too nervous to talk properly at an interview as I was. Tony has profound knowledge regarding interview skills, potential interview questions and critical mind-sets towards any interview. In addition, he also passed to me tips about Australian culture, which I found really helpful. What impressed me most, however, is how dedicated Tony is to his clients. He is really responsive and no matter how late I notify him of an upcoming interview, he would try to fit our meeting into his schedule. Thank you indeed Tony! I made the right decision to choose you as my career coach.
Finance Manager at ALRM | CPA | Deliver Financial Improvements and Change | Partnering with Business |
Tony is a consummate professional with a great combination of market knowledge and empathy towards people he deal with. Methodical and well researched in his approach with a bit of flexibility to suit your needs. Last but not the least, very approachable.
Logistics & Buying Manager at Just Cuts™ Franchising
I used Tony's career management services recently and would recommend him to any professional. His program works in a systematic way, and is underpinned by his extensive experience and a large amount of research. He provided me with invaluable advice, and was always available at short notice. I especially valued his mock interviews. I will definitely use him again, if the need arises.
Through his detailed processes, Tony was able to provide valuable insight and advice on building my personal brand. He keeps his knowledge of recruitment trends up to date to offer a first class service. Such is his evident wealth of experience that I have already recommended him to others in my network.
MIEAust Civil Engineer - Project Manager - Construction Manager
I will say only one thing regarding Tony´s methodology: it works! He´s a great advisor, very attentive and updated on the modern job market. Career coaching is not always a comfortable process, however if you have the drive to dedicate yourself to it, don´t hesitate to have Tony by your side.
General Manager at Townsville Steel Fabricators
I would highly recommend you using Tony's services. He is very professional and always willing to assist. If you are looking for a career change you need to engage Tony as he has a very structured approach and is great value for money. I wouldn't hesitate one bit to use his services again if required. Thank you for guiding and assisting me to advance my career.
Nurse Manager - Specialist in Aged Care & Palliative Care
Tony is an extremely professional career coach who has been assisting me with career transition/step up process into management career. Tony is always there for wise advice and is a great sounding board and he has helped me to make difficult career decisions. Tony never imposes anything but rather coaches me to clarify my positions and make my own decisions and is always supportive. in order to reach career goals and to remain motivated, and not losing sight of a big picuture, especially when you encounter challenging situations, can be extremely difficult. it is often not appropriate to discuss matters with colleagues and you can feel lost and isolated. you may have personal confidante but tgey may not be able to provide you with objective perspective ir may not know the industry you work in well enough to provide sound advice. Having Tony as my mentor has provided me with great reassurance and support when needed, and sometimes blatant truth I needed to hear. One of the best things about having Tony as a mentor is that he is always objective, yet always concerned with what is in MY best interest. I am sure that I will be able to achieve my long term career goals with him by my side. I would highly recommend Tony and his services including career management tools which helps understand own characteristics, strength and weaknesses. I would like to thank Tony for his ongoing support. It has been wonderful. Regards Mio Seamder Nurse Manager
Hospitality, Catering and Tourism Management
Tony helped me with advice, guidance and assistance when I was recently looking towards the next steps in my career. Tony has extensive knowledge and unique skill in the Career Management industry. Tony's skill is complemented by a kind and generous demeanor that can be seen in our working relationships.

Tony and ACMA created a personalised result driven career management plan that worked to my strengths and work experiences. In this respect, I am convinced Tony will be a valuable asset to any professional that uses his service.
Commercial Manager at Fenner Dunlop Australia Pty Ltd
I used Tony's career management services recently and would recommend him to any professional. His program works in a systematic way, and is underpinned by his extensive experience and a large amount of research. He provided me with invaluable advice, and was always available at short notice. I especially valued his mock interviews. I will definitely use him again, if the need arises.
I have had a great experience with Tony Crosby and I recommend him for all people who need career progression and gauidence in Australia
regards Prasanna
Section Leader Geology at Acacia Mining plc
Tony gave me most valuable advice and guidance on self-knowledge, which is a key to success. His professional yet personal and direct approach and sincere care are most appreciated. I am recommending Tony's career management guidance to many friend, colleagues and family members. Thank you very much Tony!
Cloud Technology, Internet of Things, Engineering Lead
Tony has a wealth of experience in industry unlike anyone else that I know. He is very perceptive and patient and always very quick to respond on any situation when help is needed. I am very inspired by Tony and he is one of the select few individuals that I look up to as a role model on how to be a valuable human being. He inspires me to realise my dreams and give back to this community that I am so proud and grateful to part of.
INNOVATIVE THINKER | LEARNING DESIGNER | VISIONARY STRATEGIST
When my career was at crossroads in 2013, I approached the Head of ACMA and never turned back. Tony Crosby as my coach and mentor added significant value in helping me achieve my professional goals using a holistic structured approach to accelerate change and create a personalized blueprint for success.

Tony Crosby's personalized and results- driven service is the hallmark of his service excellence
Chief Information Officer at AARNet
Tony helped me with advice, guidance and assistance when I was recently looking towards the next steps in my career. He helped fill in the gaps in my knowledge and tune my efforts to be more targeted. He also helped build a complete active plan that increased my level of success and offered his considerable experience when decisions needed to be made.
Tony is a unique expert in his field and one that I have no hesitation in recommending.
MBA
I used Tony's career management services recently and would highly recommend him. He is very organised and prompt. He is an expert in his field and provided me with invaluable advice.
Senior Sales & Business Development Manager l Sales Director l Training Facilitator l Sales Coach
Having run my own businesses for 20 years, and being completely unfamiliar with modern-day methods for career transition, I found that the opportunity to learn from Tony Crosby at ACMA was a game-changer. His measured, patient and knowledgeable approach to the process of changing careers helped me to manage successfully what could have been a very daunting process. He was always accessible, his approach was professional and understanding, and his teaching strategies were well-thought out and effective. He helped me understand and manage the work involved in career planning, putting guidelines and disciplines in place, and providing coaching through the practical and emotional changes. The resources he provided through ACMA were relevant and timely, and delivered in bite-sized chunks of information, at the appropriate time in the process. I am very grateful to ACMA for the opportunity of working with Tony, and am certain that he was instrumental in my successful career transition - I highly recommend him to anyone at a career crossroads.
Administration Officer St. John Of God Accord
Tony's guidance and support was invaluable to me after being made redundant. Having spent nearly 20 years with the same company, looking for a new job seemed a daunting task. Tony was a constant support, helping navigate me through an unfamiliar job search environment. He kept me focused when self doubt crept in and gave me the tools and confidence to apply for jobs. Armed with the advice Tony gave me, I was able to get through my first interview in 2 decades, and was fortunate to land the job. Even after 4 months in the job he still checks in on me to see how I'm going, offering guidance if I need it. I am so grateful for Tony's support and would highly recommend his service to anyone.
Strategic media, communications and digital professional - Senior Manager (Engagement) at Mater Foundation
Strategic media, communications and digital professional
Tony is a very thoughtful, considerate and supportive career consultant who I would highly recommend to people needing to take a step back to review where their work life is heading.

After coming out of a rollercoaster ride of a work experience with a previous employer, Tony was quickly able to get me to refocus on what I had to do to move forward. He encouraged me not to pigeonhole myself, which was vital to my career progression, and understanding what I had to offer as a human being.

His online tools and modules are simple to use, but effective. It is, however, the one-on-one conversations where Tony is able to put his years of experience in to clear and concise messages.

I believe he would make an impact on anyone he crosses paths with.
Business Line Manager - Industrial Air at Atlas Copco
I had the pleasure of working with Tony during a recent career transition. Tony's tools were thorough, and the purpose of each was often not understood until reviewed in hindsight. Tony's guidance was invaluable with regards to minimising the depth and duration of the emotional change curve, while Tony's commitment (at all hours of the day) was above and beyond any reasonable expectation. Please keep up the great work Tony. There are plenty more people out there that need your help!
Electronics Lead Engineer at Legrand Australia
Electronic Design Engineer at HPM Legrand Australia
I signed my contract with Tony two months before I landed in Australia. I used to underestimate the hardship I had to experience and then ups and downs and boost and tarnish the confidence. However it was not only Tony's technical knowledgw helping me pass through the unmade path, but his specific advice which confirmed the chances I would have and what offers I would have to disregard, kept me on the right track. Nevertheless I might have been a very special case to him, mutual interaction was the secret of building the best road to success. I believe Tony is an expert in leading you to find the best way to see opportunities as they come to you.
HR Delivery Partner at Jacobs
I would strongly recommend Tony for advice on career transition management. He is an expert in the field and provided me with invaluable advice. Tony was always very prompt, genuine in his advice, is very friendly and had a tailored and thoughtful approach. Tony has many fantastic online tools for self-assessment and with his many years of experience and positive outlook, he was instrumental in my successful career transition.
Supply Chain Coordinator - Seeds at Bayer CropScience
After a couple of rough years, I called on Tony to help me get my career focused in the right direction. I was amazed to find Tony to be very prompt, focused and an absolute professional when it came to giving advice on a number of career focused topics. Tony was incredible when it came to being there and lifting my motivation as well as re-installing my confidence. He is very trustworthy, full of knowledge and expertise, and I would be absolutely delighted to recommend him.
PA to the Head of College, Prince of Peace Lutheran College
Tony provided me with the tools to work through my transition between roles. During this process, I found Tony to be very prompt, always one step ahead in my requirements and was very focussed around what I needed based on my experience and occupation. As a coach, Tony was very trustworthy and full of knowledgeable and helpful hints and tips. I found the interview training completed with Tony very enjoyable and informative. Thanks Tony for all your help!
Vice Chair at ANZBAI, BD Education (South Asia) at Austrade
Have gone to Tony few times over the last 4 years. Thank you very much for helping me put together a tailor made resumes and cover letters. To extend this Tony also very good with interview and networking skills. His well-developed listening capability translated immediately to create very professional looking as well as sounding documents that represent exactly who I am and what I have accomplished. Thanks again. All the best...
Administrative Officer
Tony is a hands-on adviser with indepth knowledge of the Human Resource industry. He provides good guidance and works well with clients. He is trustworthy, consistent and reliable.
Technical Resource Designer at E-Oz Energy Skills Australia
Tony offered a professional service, tailored to my needs and skills sets.
Sales Consultant, Seasoned Sales and Marketing Executive, Sales Trainer and Professional Speaker
I needed Tony's expertise to help get me reconnected with the C-Level world of General Business in Australia after my re-entry from 12 years in overseas assignments.
I am pleased that I met Tony and more than pleased to recommend him.
Michael J Holmes
Director Exsellsys Corporation
Managing Director - Business Analyst & Resource Developer at See the Future
Tony was an excellent resource, in enabling and providing guidance in modifying my search in the recruitment market (after being employed by the same employer for many years). He has a remarkable way of gently nudging clients towards trying new ways of marketing themselves in an increasingly competitive job market. While it took some convincing on his part for me to try the new techniques, ultimately his advice has proved both accurate and insightful. I have no hesitation in recommending Tony.
Data Analyst at T garage
Tony is an excellent career counsellor, with in-depth knowledge of the field, giving practical suggestions, value-added service and comprehensive, reliable guidance all the way. Will strongly recommend him to anyone who is seeking a professional career coaching service.
Licensed Estate Agent
Tony's efficient style, attention to detail and no fuss nature has made our business dealings together a very pleasant experience.
BEngMech MIEAust, Verification & Validation Engineer - Mechanical Systems
I first hired Tony Crosby in October 2011 and he worked with me to identify my personal and professional strengths and weaknesses, how to improve on my weaknesses and leverage my strengths. Tony also helped me to understand the value of networking and maintaining a professional network in order to find job opportunities as well as staying in touch with professional and personal contacts. Initially, I expected to obtain employment within 6 months. However, by using his innovative networking and job finding techniques, it took just 2 months to find my ideal work opportunity, obtain an interview and finally be offered an ongoing role with one of my preferred employers.

Throughout the whole experience, from meeting him to being counselled in career management, I found Tony to be very caring, focussed and determined to assist in any way he could in my journey to sustainable employment. Therefore, I highly recommend Tony Crosby as a Career Management Consultant.
Customer Service Specialist ➼ Customer Advocacy & Engagement | Service Excellence | Sales | Technical Support
An Exceptional, Enthusiastic & Experienced Customer Service Professional
Tony Crosby is an experienced senior careers practitioner who is capable of providing in-depth advice to professionals seeking to change industries. His areas of expertise include career assessment and vocational outplacement.
Principal
Tony's advice and guidance proved to be invaluable to me during my recent period of career transition. His program is a complete package it includes tools to help determine career options and further study requirements, CV framework and interview support. Tony incorporates high levels of individual accountability into the job search process thus ensuring I remained focussed and on track. He maintains weekly contact, however is available for 24 hour support should it be required. Thank you
Mental Health Clinician at Headspace
Tony is an expert in his field. He was reliable and very supportive every step of the way in my career coaching. He provided me with valuable tips on how to find a job in the very competitive job market.
Senior Claims Consultant at Allianz Australia Limited
I came to know about Tony and His Career Management Company when I was completely frustrated about job search here in Australia which almost all migrants faces. I had decided to go back to my country as my insurance qualifications and expertise were not being recognised by australian employers and was getting wasted. I came to know about tony through my internet search and although I was skeptical to join him thinking that he will be another counseller who will just give advises which wont really work. But I decided to take his services as a last chance. Since day one I could see the difference in his 'Modus Operendi'. Suggestions, Information, Guidance given by him worked for me within one and half months time since I took his services and finally I could break the wall on which I was banging my head. I got a decent job in Insurance Company. I would suggest job seeker who has reached dead end in his job search should immediately contact Tony Crosby for further guidance.
Speaker I Author I Get Things Done Coach
When I first visited Tony in his office, I was not sure what to expect. I wanted to change my career, but I was a 'mature' worker without much qualifications + a migrant. Tony guided me through every process with strategic approach and kept encouraging me. Without Tony's help, I would not be able to achieve my goal. Tony provided me solutions in a professional manner, which was what I needed.
Owner Golf Dynamics
Tony Crosby provides a unique professional process from which he allows individuals to gain knowledge about their current skill set and also skills that they where previously unaware of. He then provides a detailed process gained from his inside knowledge from which individuals can best leverage these skills in the increasingly competitive marketplace. "Working with Tony is an excellent opportunity to learn about and apply ones strengths in the marketplace".
Copywriter at GTB
Tony's advice was invaluable during my search for full time work. I found him to be very available at all times, and his insights and experience certainly gave me an edge during my time spent looking for work.
Associate Investment Manager
Tony has always provided consistent, comprehensive support throughout my time working with him over the last five months. I see Tony's expertise as invaluable to working professionals of all backgrounds - and recommend him without hesitation.
Strategist, Visionary, and experienced Business Builder: Australia; Asia; Global
Tony is a professional who rates high on IQ and EQ in my book. As a professional business manager, I am deeply impressed by Tony's work ethic, ability to relate to any situation and evolve strategies that deliver optimum results.
at BP Bitumen Technical Centre
I went to Tony at a time when I was particularly under stress at my previous work environment. He gave me many positive approaches to undertake particularly, in relation to interview preparation and technique. The result was that I managed to get a much better job in a very short time. I would definitely recommend a career coach as Tony for ongoing personal development and enhance your career pathway.
Chief Executive Officer, Community Chef
Tony's advice, guidance and asistance was invaluable when I was recently taking the next step in my career. He helped me focus my energy only on activities that made my search for a new career a trouble free experience.
QLD Field Sales Manager - Arrow Electronics
Tony offers a unique yet personal service to people who are looking to re-align their career paths. His system works well and helps the candidate refine and identify their core skill sets, thereby making the transition to other career markets easier.
ACMA is a good service for people who want help seeking out a change in careers
Commercial Manager at Bradnams Windows & Doors Group
Studying P.E Secondary
I used Tonys services for assistance with resume writing, goal setting and much needed and valuable advice in relation to seeking employment. Tony was knowledgable, aproachable, informative and a great help.
I would strongly recommend Tony to Family, Freinds and future colleagues.

PUBLIC COMMENT
Comments posted below are PUBLIC, if you wish to make a private comment or query please use the form on our contact page.