How to achieve a career change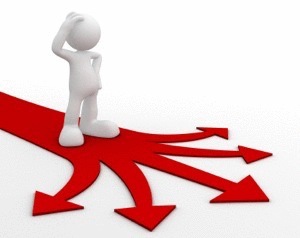 "What is the best way to change my career...how do I go about it?"
It is difficult for most people to identify new industry sectors, occupations and pursuits that ideally suit their career and lifestyle aspirations.
Here are some tips:
Know yourself deeply
View your career and life to date as an outsider looking in
Make an inventory of your talents
Honestly review past behaviours and limiting thought patterns
Breakthrough limited beliefs and mindsets
Develop a realistic career vision and do not sabotage it with negative thoughts...there will always be some negatives to any decision
Research, research and research any new career/job you think may be suitable...this is an exercise that you HAVE TO GET RIGHT
Ensure that all future career options align with your values, energy, patience and most importantly your expectations
Develop a 6 to 12-month Career Plan that is Specific, Measurable, Achievable, Realistic and Timely (SMART)
Don't try and change your career without professional assistance as it is too important to get wrong
Accept the fact that career change is both complex and potentially a life-defining event
Let ACMA assist you to achieve a great career change!
---
ACMA creates successful career paths through detailed individual assessment, research and job market analysis, combined with expert personalised coaching.
Note: A Career Development Association of Australia research paper found that when professional career guidance occurred that the participant was 2.67 times more likely to secure a job.
All program services can be delivered via our interactive online cloud-based career management "Career Talk" system and/or "one-on-one" in our Sydney, Brisbane, Perth, Adelaide, Canberra, Melbourne, Cairns or Auckland offices.
https://www.career-manage.com.au/career-progression
RING 1800 245 380 now to book a FREE consultation

Watch this video