Does your employer embrace change?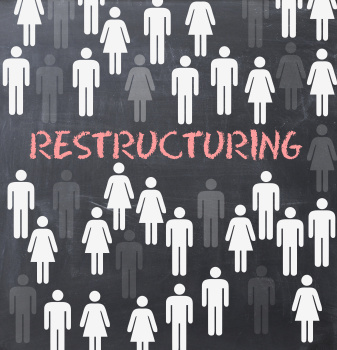 If your employer is not keeping up with change, then the chances are that their staff are being left behind as well.
An employer that is slow to react and embrace change can retard their own employee's career growth leading to serious long term career damage.
Make a critical analysis of your employer's market position, competitors and industry profile, plus internal systems and make an objective judgement.
If the employer is not managing change this will mean that the personnel are not exposed to the latest trends and associated training.
Bad luck when you want to search for a new job and find that you lack the knowledge and skills that are demanded by more progressive businesses.
Your knowledge, expertise and skill set are totally dependent on YOU...NOT YOUR EMPLOYER.
If you identify any deficiency in your employer's approach (or your qualifications/expertise) then take immediate action as a "tidal wave' of change is about to descend on the workforce as we know it.
A detailed career plan is your saviour!
Do you know where you want to be in 3-5 year's time?
What are your goals?
Are you making connections in organisations that you may like to work for in the future? Do you even know who they are?
What professional development and additional qualifications are you organising and completing this year?
Questions, questions and more questions.
The fact is that career motivated people are doing all of the above, and more. It is not a matter of "going with the flow", it is all about building direct bridges leading to your next promotion or new job.
There is no choice in this. We live in a sophisticated and educated society and workplace where mediocracy is not tolerated. Change is ever present, and you must morph and grow constantly...be restless, be alert and be open to change.
It is predicted that within perhaps 10 years all cars will be driverless, all goods will be delivered by drones and robots will prevail across all sectors and occupations.
Are you preparing for these profound changes via a researched and detailed CAREER PLAN.
Will your experience, education and mindset be of value to the economy and workplace of tomorrow, or will you be redundant, and of little or no value to the employment market in just 10 year's time.
Start your career plan today and avoid being irrelevant and discarded in the not too distant future.

PUBLIC COMMENT
Comments posted below are PUBLIC, if you wish to make a private comment or query please use the form on our contact page.