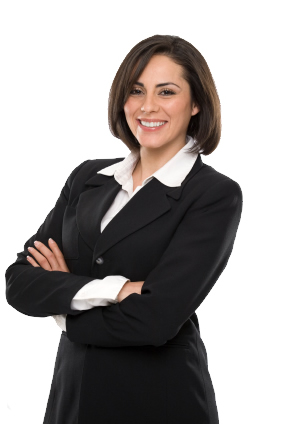 On occasions both small and large business enterprises (private or public sectors) have to downsize all levels of personnel or redeploy remaining staff...with offices and online services throughout Australia we can promptly assist any organisation.
As part of a planned redundancy or staff redeployment program we provide intensive unlimited support to affected personnel at any level, across all business and/or industry sectors nationally.
Since 1991 ACMA has regularly partnered with numerous small, medium, unlisted and listed companies, plus many public sector organisations to implement strategic outplacement programs involving all states and geographical regions.
Outplacement support and employee redeployment programs for all levels of business and sectors Australia wide.
Outplacement Support Services can be arranged for individual "one on one" counselling, or in groups for large numbers.
Companies can ensure that their obligations to either existing or previous employees are managed in a caring and professional manner; thereby giving the person/people involved the best chance of developing their career to the maximum potential or quickly finding alternative employment.
Outplacement/retrenched employees have immediate access to our national connections which can be a significant asset for all levels of personnel...other major features of our Outplacement Services are:
Unlimited sessions/contacts and or length of program (continues until participant starts in new position)
"One on one" counselling and support using the latest EI, RPM, NT & CIP techniques, plus research and evidence based advice
24/7 Hotline telephone facility (National dedicated toll free 1800 number), plus online support anytime from anywhere
Full jobsearch coaching tailored to individual aspirations, skills and industry sector
Detailed written Assessment Report, CV, Action Plan and task setting with weekly reviews
Intensive interview preparation, training and mock interview
Convenient interactive online career management system and Smartphone options
One click ONLINE JOB SEARCH button giving instant access to numerous matched jobs throughout Australia that you are looking for
12 months mentoring support AFTER starting with new employer....PLUS MORE
Be personally case managed by Australia's leading career management consultants
For full program details Contact us now
Professional outplacement, career development and employee redeployment programs can also limit an organisations' potential exposure to litigation from a disgruntled employee or opportunistic politicians/unions, and certainly reduce staff disenchantment.
ACMA outplacement support services for corporate organisations and staff redeployment programs are specifically designed to assist employers to comply with the onerus requirements of the Fair Work Act...let us help you manage the process as well as the outcome!
Corporate Outplacement programs/services can be delivered on-site, via interactive online distance learning or in our State offices. ACMA is a national leader in providing interactive online career management programs and services, ideally suited to assist remote or EXPATRIATE personnel (and their families).
In the event of an emergency we can usually have a career management/outplacement consultant on site within two hours (capital cities), or the next day depending on distance factors. All career management consultants used are registered members of the Career Development Association of Australia (with post graduate qualifications in career guidance management) and are highly skilled in the minimisation of the emotional trauma often associated with imposed workplace change.
As a national provider with over 21 years experience, ACMA is unique in being able to deliver quality outplacement and/or redeployment services quickly anywhere/anytime throughout Australia (or overseas).
We can have a career management consultant on site (anywhere in Australia) by arrangement if necessary.
Contact us now to connect with a consultant or phone 1800 245 380

(Interactive online career management services options available throughout Australia and overseas)

Note: These programs comply with the Australian Government's "Australian Blueprint for Career Development" career management competency guidelines
Talk live to a consultant...simply press CHAT NOW button for any questions regarding Outplacement Services