Archive for October 2016
Blog
Submitted by:: ACMA - 31-Oct-2016
Job search is like a horse race...except that there is no prize for coming second!
...
read more
Submitted by:: ACMA - 10-Oct-2016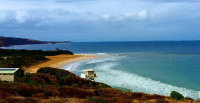 Irrespective of your life or career stage recognising your career potential can be limited by your view of the world and lack of understanding of the broad range of jobs and industry sectors across the employment market.
...
read more