Look after YOURSELF...then find your niche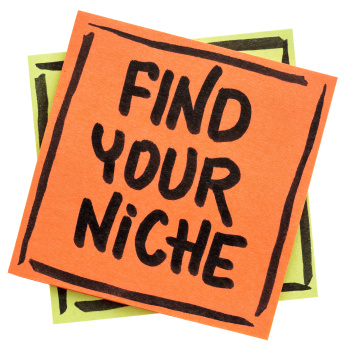 To be of value to your family, employer and community look after yourself...then find your niche!
1. Kindness: Be kind to yourself. Take a moment to do an activity that you find enjoyable— listen to a new podcast, play with your dog, or call a friend to catch-up. Remind yourself that happiness starts with you. It is just as important to be kind to yourself as it is to express kindness toward others. Go ahead, treat yourself to that nap.

2. Honesty: Do you have an accurate picture of the way you live your life— how you treat people, how you take care of yourself, and how you balance work responsibilities with family life? Reflect on your day to determine whether or not you are being the best version of yourself. Make one small change that will bring you closer to living a more authentic life. For instance, make a rule— no work calls or emails after dinnertime so you can focus your full attention on your family. Or stop avoiding the dentist, make an appointment and get it over with!

3. Forgiveness: As author and positive psychology expert, Tal Ben-Shahar, states you must give yourself "permission to be human". You might have moments of weakness when you don't follow your New Year's Resolution and reach for the chips instead of the apple. The important thing to remember is: it is OK! You must allow yourself to accept shortcomings and move on. Think of one thing that you need to forgive yourself for and… in the words of Paul McCartney: let it be.
(Part reprint from the VIA Institute, USA)
Always strive to be a better YOU, and inspire others by your example?
"I can't change the direction of the wind, but I can adjust my sails to always reach my destination" - Jimmy Dean

PUBLIC COMMENT
Comments posted below are PUBLIC, if you wish to make a private comment or query please use the form on our contact page.